Gravit Designer: A Free, Vector-Based Graphic Design Program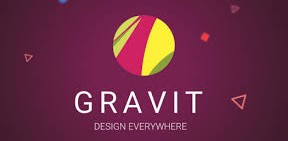 Gravit Designer is a free, easy-to-use, vector-based graphic design software program. Gravit can be used to create flyers, logos, presentations, and a multitude of other graphic design content. This software includes features similar to Adobe Illustrator and InDesign, making it a viable alternative to more intense graphic design and layout programs.
Gravit can be used from within a web browser or as an installed application, making it compatible with any computer. Work can also be saved to a cloud account, allowing for easy access and minimal file management. When finished with a design, work can be downloaded and saved as a file (image, PDF, or vector) for web or print purposes. Graphic tools include options for drawing, shapes, text, and layering.