New piano chair looks forward to a new chapter at PLU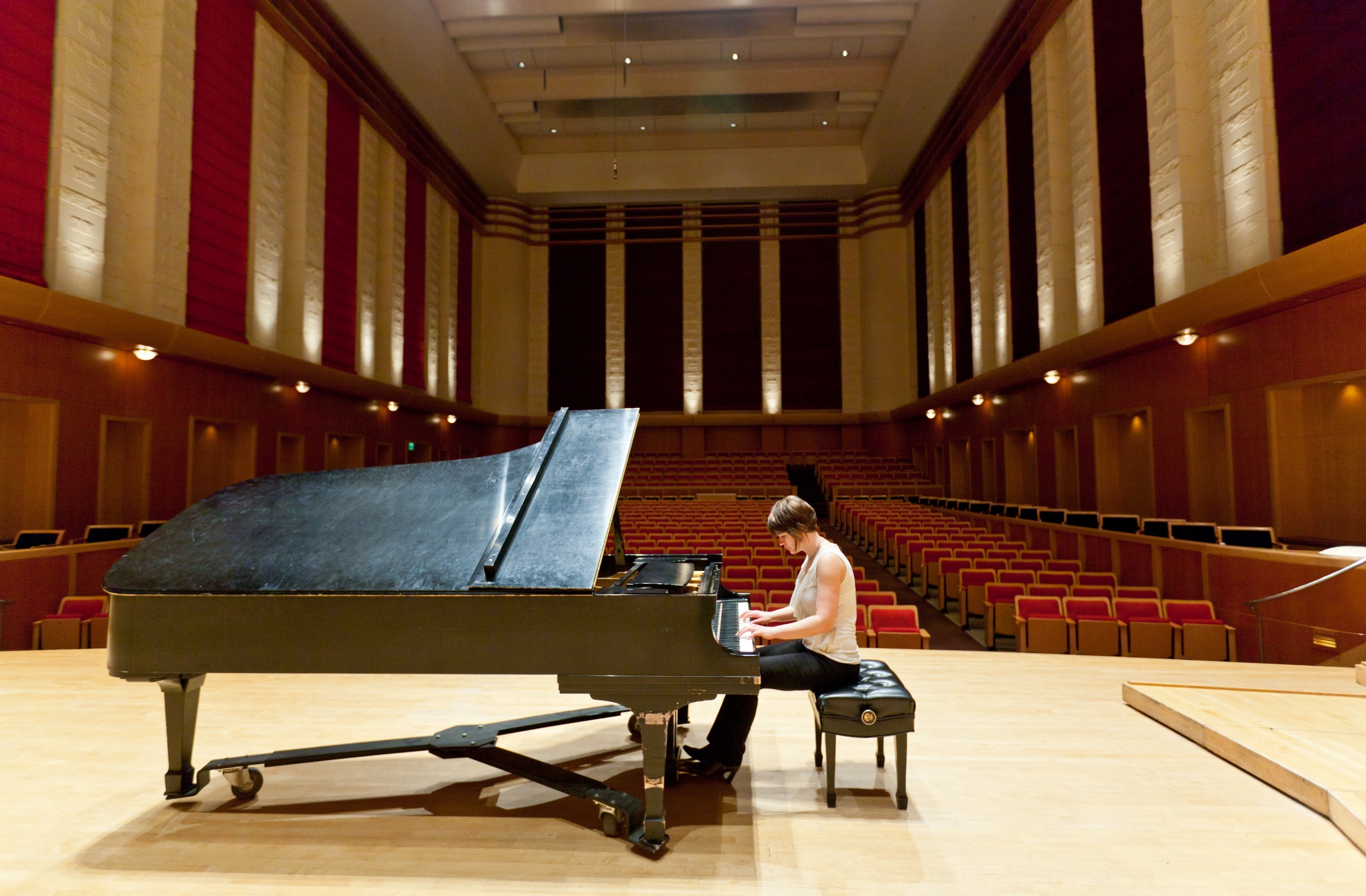 October 21, 2011
After more than 25 years performing piano, Oksana Ezhokina opens a new chapter of her life as an Assistant Professor of Music and Chair of Piano Studies at PLU.
Ezhokina performed in Lagerquist Concert Hall as a guest artist in 2000 for the very first time and says she was immediately taken with the school and the collaborative environment.
"It was the spirit of the faculty, the spirit of the school," Ezhokina says. "It was very amazing how invested the student body was – that was really a draw for me."
This fall Ezhokina teaches private lessons where she can assess student's individual needs and work with them as they hone their craft. She also teaches a First Year Experience class: Intro to Music, which brings together 18 students from a variety of backgrounds and majors.
"The students in this class are very willing to take on new challenges and rise to the occasion," Ezhokina says. "It's actually very much a highlight of my semester."
Ezhokina says she's looking forward to working with her colleagues and building upon PLU's great music tradition. She hopes to help the music department continue to become one of the most coveted places to come and study piano and music in general.
Ezhokina was formerly with Cornish College of the Performing Arts where she taught for four years as an adjunct professor. She has also served as Co-Artistic Director of Icicle Creek Music Center for the last several years. The Icicle Creek Piano Trio, an ensemble she performs with, recently recorded two CDs on Con Brio label, which were reviewed with much acclaim and featured on multiple live radio broadcasts.