Alice Giles 'cool' World Harp Tour stops in Tacoma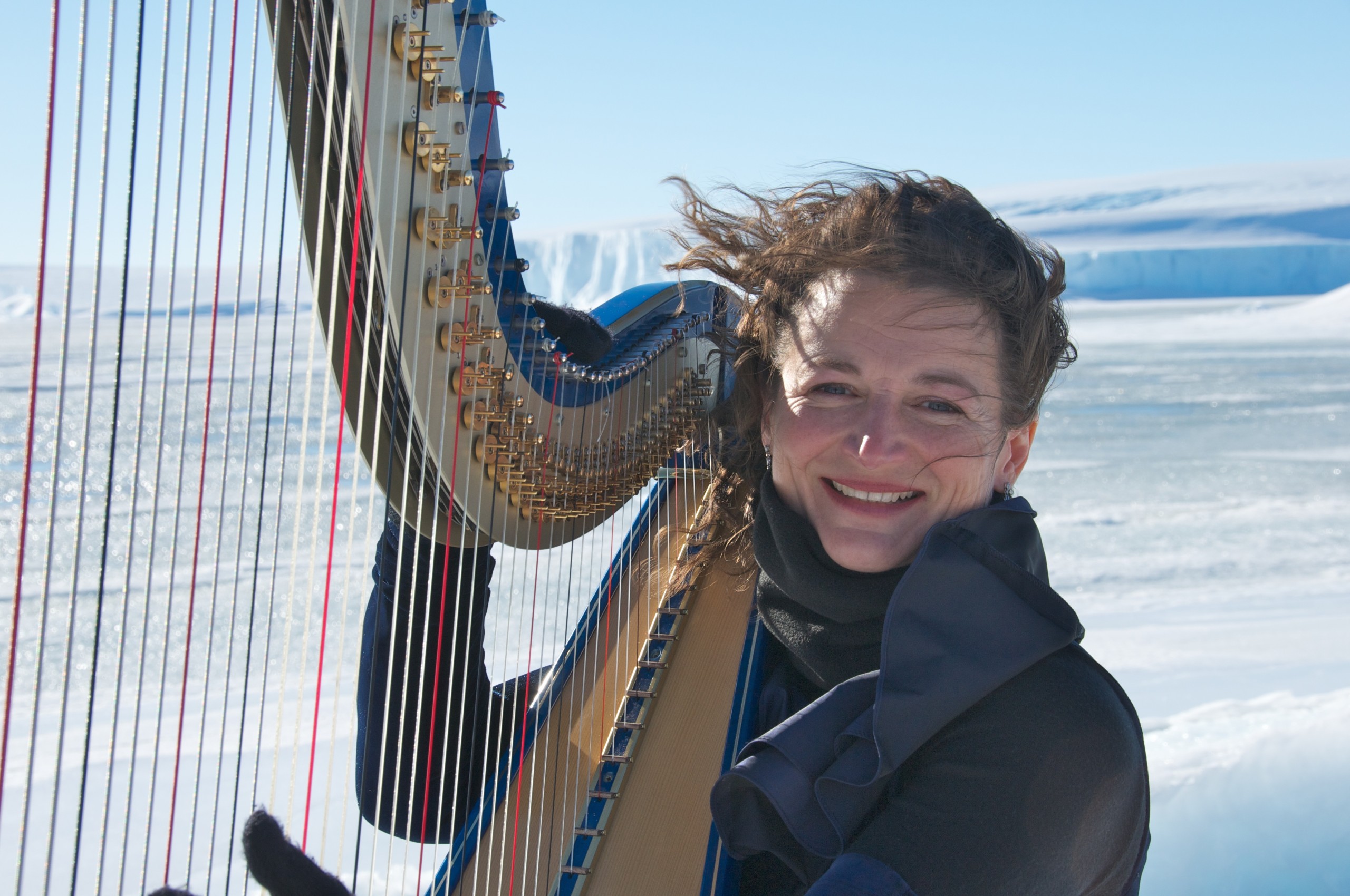 October 2, 2014
Alice Giles, world-renowned harpist, will be performing at Pacific Lutheran University as part of her 2014 world tour on October 19 at 8pm in Lagerquist Concert Hall. The multi-media performance commemorates the Centenary of the First Australasian Antarctic Expedition 1911-1914.
The first part of the program will include works by J.S. Bach and Carlos Salzedo. The second half will feature visual and audio material gathered by Giles on her 2011 trip as an Australian Antarctic Arts Fellow to Davis and Mawson Stations on the Aurora Australis. The evening will be a personal journey through music and film to honor her grandfather Dr. C.T. Madigan.
"When I discovered that my cousin Julia Butler was in the process of editing [my grandfather's] Australasian Antarctic Expedition diaries, it was natural to wish to incorporate excerpts, especially those that mention the music he loved and experienced on his expedition one hundred years ago," Giles mentions in her program notes.
Alice Giles has been celebrated as one of the world's leading harp soloists. The Australian-born musician first attracted international notice when she won First Prize in the 8th Israel International Harp Contest at the age of 21. Since then she has performed extensively internationally both in recital and with orchestras. She presented her first solo recital at the age of 13 at the Sydney Conservatorium of Music, was awarded the coveted Churchill International Fellowship and an Australia Council Grant to study in the USA and made her New York debut recital at Merkin Hall in 1983.
The Alice Giles Concert is made possible by the generous support of The Greater Seattle Chapter of the American Harp Society, Patricia Wooster, and an anonymous donor. Admission is free, but donations are appreciated.