December 14 concert shows brass program's strengths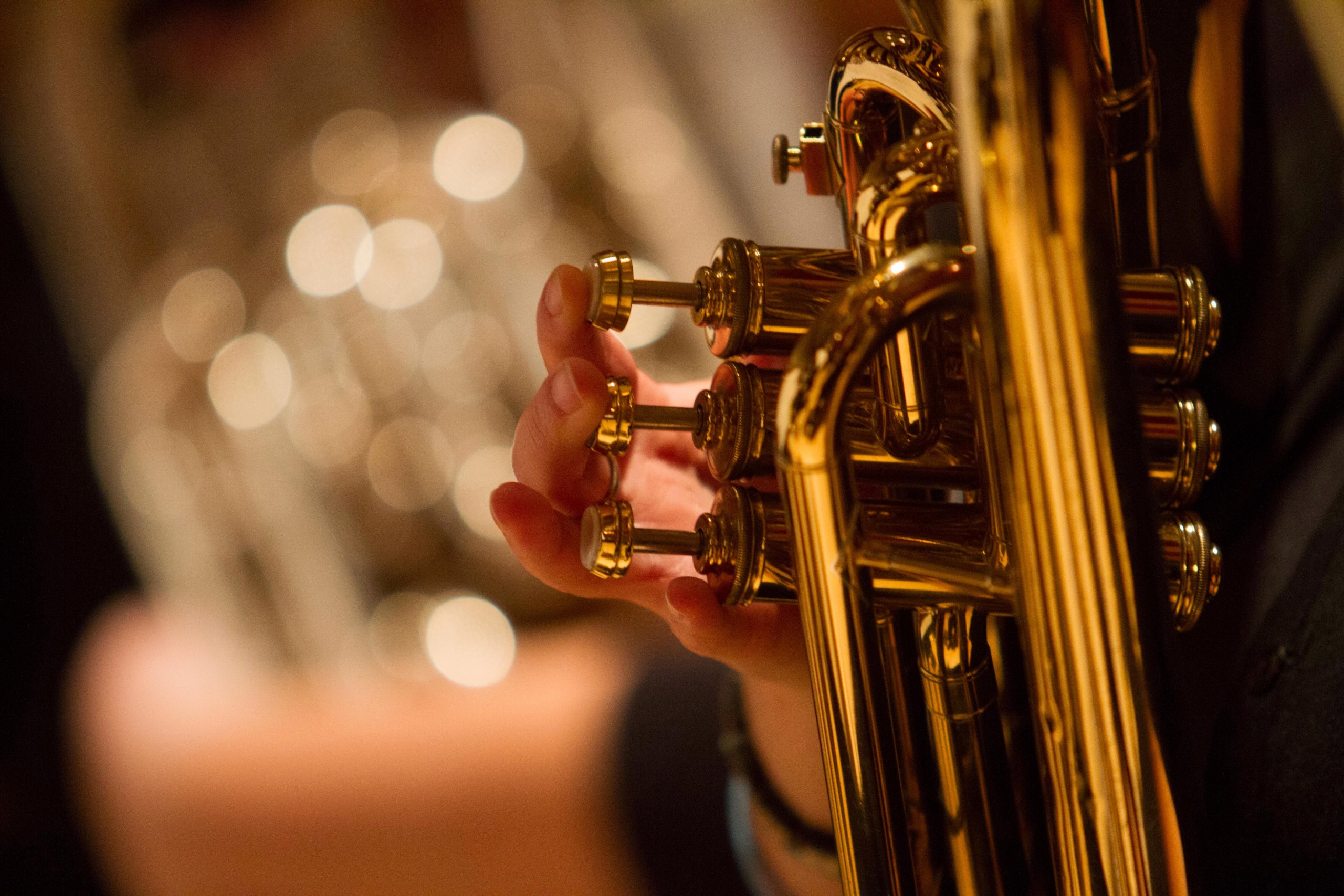 December 9, 2014
If you want to see (or hear) the quality of the PLU's brass program, look no further than the Lyric Brass Quintet concert on Sunday, December 14 in Lagerquist Concert Hall at 8pm.
The Lyric Brass Quintet is comprised of PLU's brass faculty: Edward Castro and Zachary Lyman, trumpet; Gina Gillie, horn; Jason Gilliam, euphonium; and Paul Evans, tuba.
"These concerts each semester are a highlight for all of us. We get to play difficult repertoire we wouldn't get to play anywhere else," Lyman says. "It's a chance for us to flex our muscles in a way."
The work that will show off their muscles the most is the final piece on Sunday's performance, Suite Americana No. 1 by Enrique Crespo (b. 1941). The Quintet played this work a few years back, and besides being challenging, it was so much fun to play and learn they decided to bring it back. Using this 25-minute piece as an anchor, they selected smaller works to balance out the program.
This Sunday's concert will be Jason Gilliam's first with the Quintet. While he's been on faculty for many years, he now teaches euphonium (which he plays as a Yamaha artist) along with the Trombone). The other four members have been playing together since Gillie started at the University more than six years ago.
Having a faculty chamber ensemble (Lyric Brass Quintet is one of many) is unusual for a University of PLU's size. Lyman noted that it is a note of distinction for PLU.
Lyman also hinted that there might be a holiday surprise, or two, for those coming to the concert.
Purchase tickets at the Campus Concierge in the Anderson University Center or over the phone at 253-535-7411. Patrons unable to make it to the concert can also enjoy the concert via the livestream on our website.