PLU hosts Tamana Girls' High School Band in friendship concert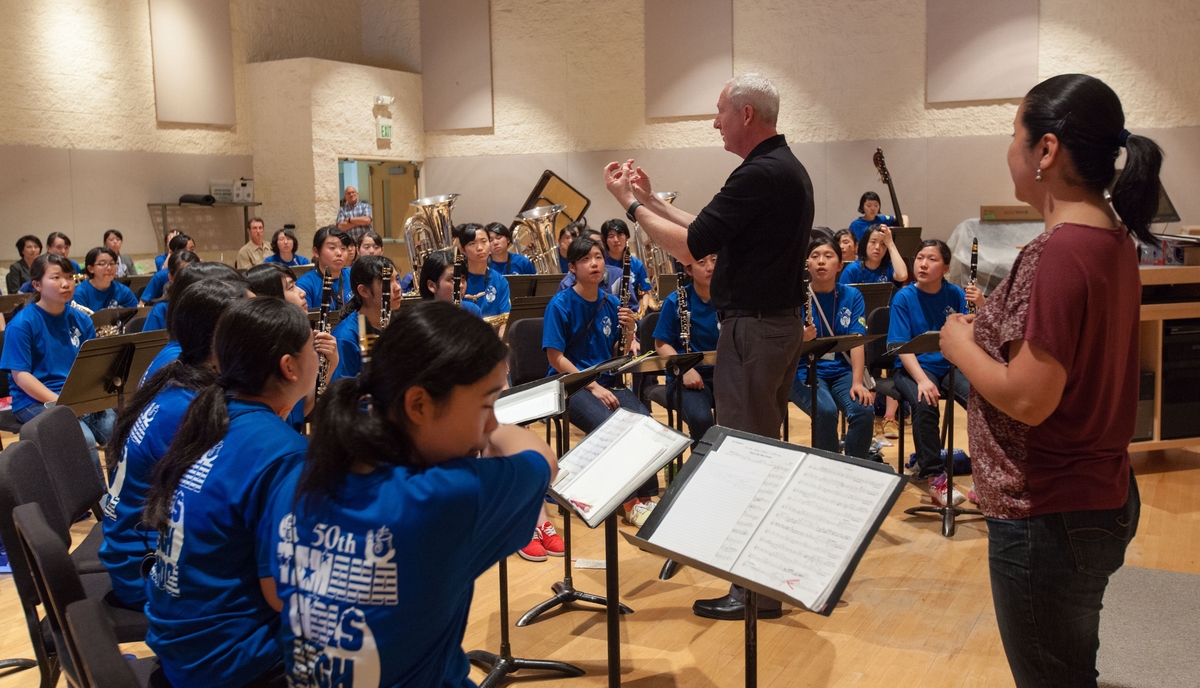 May 19, 2016

On June 5 at 3pm in Lagerquist Hall, Pacific Lutheran University will host a friendship concert featuring Graham-Kapowsin High School Wind Ensemble and Tamana Girls High School Band from Japan.
PLU Percussion Professor Miho Takekawa founded the sister-band affiliation with the vice president of the Kansai Band Association, Tomio Yamamoto, in 2009. Since then Graham-Kapowsin Wind Ensemble has traveled to Tamana every three years while Tamana Girls' High School Band has visited Washington every two years. The Tamana Girls' High School Band has won three gold metals and one special performance award at the All Japan Marching Competition and countless other awards at various competitions.
"Music helps me when I have emotionally difficult times," Takekawa explains. "Music connects me to the people whom I don't speak the same languages. I feel more than honor for me to be able to host 65 Japanese female students at PLU this year. I see my young self because I was a band kid. And I always wish that I had this kind of opportunity, which is to make International friends through music."
PLU and the Department of Music have great visions for expanding international relation. This University is a model school that enriches young students' lives through music and arts with an international perspective.
In the upcoming concert, each band will perform separately then end the concert together as a combined band. PLU Music Professor Ed Powell, will be guest conduct one of the pieces. The concert is free but there will be a donation box for the people of Kumamoto who were recently affected by earthquakes last month.
The performance will also be livestreamed here.