PLU Organist performs Bach at Portland's St. James Lutheran Church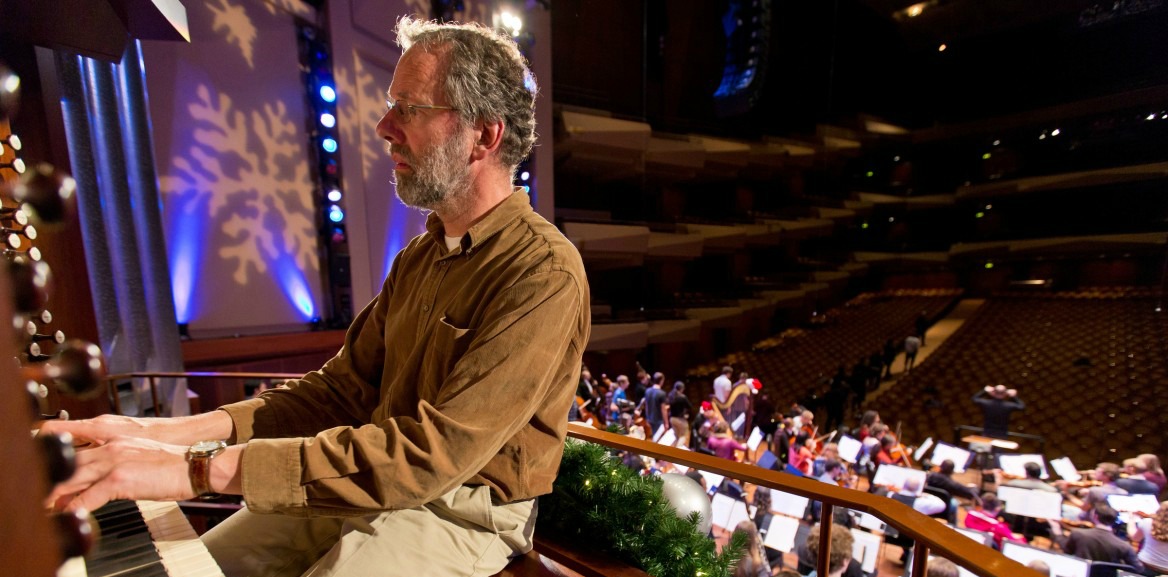 November 8, 2016
Sunday, December 4 at 5 pm
PLU Music Professor and Organist Paul Tegels will play Bach Cantata Vespers and a Mozart Church Sonata for organ and strings at the historic downtown Portland's St. James Lutheran Church on Dec. 4. The Bach Vesper will feature Cantata 61, Nun komm der Heiden Heiland, based on the Advent hymn, Savior of the Nations, Come performed by choir, soloists and orchestra. The Vesper also includes a motet by Northwest composer Ron Jeffers and the singing of Advent carols. Tegels performs at this location as part of his
A freewill offering supports the Bach Vespers series in its 12th season at St. James. Preservice organ music begins at 4:50 p.m.
St. James Lutheran Church: 1315 SW Park Ave, Portland, OR 97201
Upcoming Performance Dates
12/4 Organist for Bach Vespers at St James Lutheran Church, Portland, OR

12/16

Recital Plymouth Congregational Church, Seattle, WA
1/1 Solo Recital at Christ the King Lutheran Church, Houston, TX
2/9 Master Class for students of University of Tennessee and American Guild of Organist Chapter, Knoxville, TN
2/10 Solo Recital at Westminster Presbyterian Church, Knoxville, TN
3/5 Duet Recital with Dana Robinson at The Lutheran Church,  Honolulu, Hawaii
3/10 Solo Recital at St Helen's Episcopal Church, Beaufort, SC
Paul Tegels
Paul Tegels, a native of the Netherlands, is Associate Professor of Music, and serves as University Organist at PLU. He received his Doctor of Musical Arts Degree in Organ Performance and Pedagogy and his Master of Arts Degree in Choral Conducting from the University of Iowa, where he studied organ with Delores Bruch, and choral conducting with William Hatcher.