Army, PLU team up for free concert in honor of Music in our Schools Month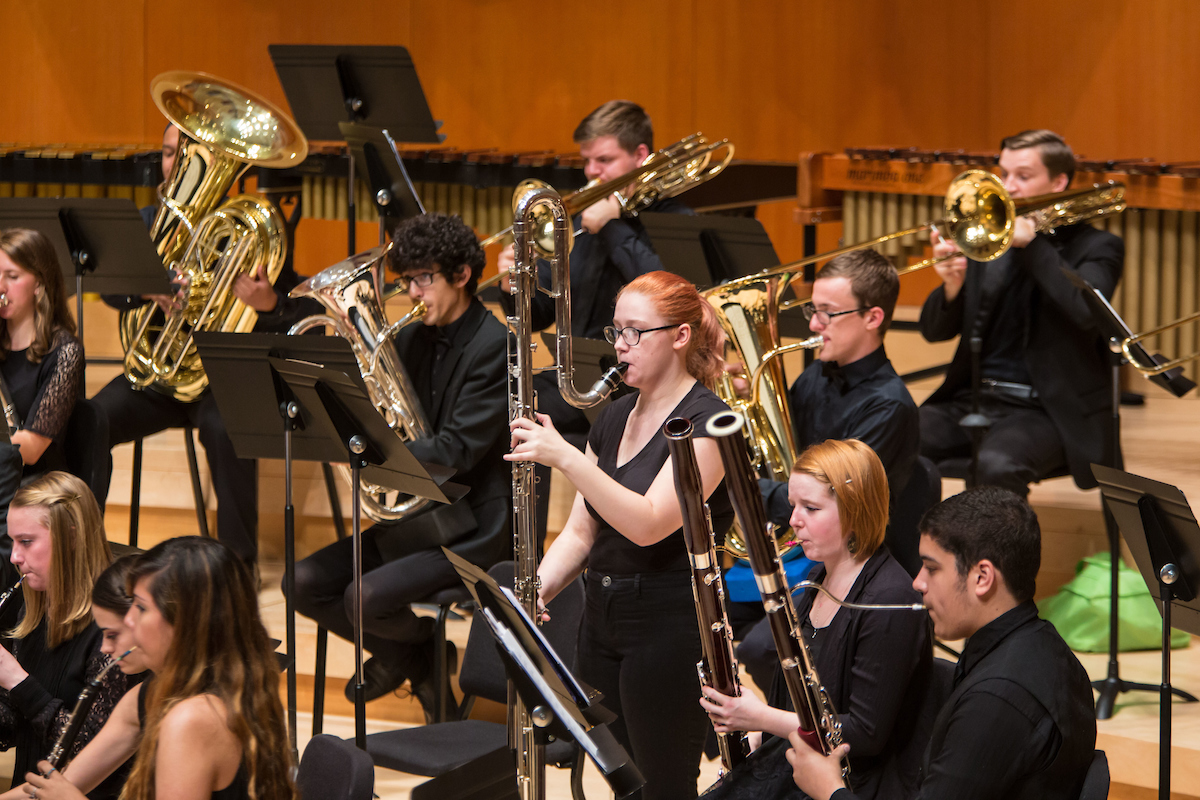 March 8, 2017
Since 1985, educational institutions across the nation have recognized March as Music in our Schools Month, and to celebrate, the 56th Army Band from 1 Corps at Joint Base Lewis-McChord will join Pacific Lutheran University's Wind Ensemble concert in Lagerquist Concert Hall, on Sunday, March 12 at 3 p.m.
In appreciation of community, partnership, and music, the event is free and open to the public.
"We play at special events and with other bands and schools all the time, but this will be the first time ever holding a joint concert with PLU," said Sgt. 1st. Class Patricia Conyers, 56th Army Band operations manager. "Part of our job is connecting people to their military through music."
Concert attendees will enjoy a performance of Hymn To The Fallen from Saving Private Ryan by John Williams, Apocalyptic Dreams by David Gillingham and Symphonic Metamorphosis by Paul Hindemith.
According to the National Association for Music Education, Music in our Schools Month, began in 1973 as a statewide celebration, and has grown to encompass a day, a week, and then in 1985, a whole month.
The PLU Wind Ensemble is comprised of the some of the best performers of wind and percussion instruments at the University and is recognized as one of the finest groups of its kind in the entire Northwest. The full ensemble of approximately 50 players is soloistic and technically stunning, performing chamber music, selected transcriptions, concerti and original full ensemble repertoire spanning five centuries. The ensemble plays under the direction of Edwin Powell.
Conyers and fellow band members conduct more than 600 performances annually, including military functions on JBLM and musical support to communities throughout the Pacific Northwest. Last year they performed for a number of elementary schools across the state, at several Seattle Mariners home games, and provided a jazz ensemble to play at the Seattle Seahawks Armed Forces Appreciation Day game.
"One of the jobs of military musicians is to connect the people to their government," said Chief Warrant Officer 4, Russell Houser, the band's director, after one such event last year. "We have a great musical product, and we will inspire."
The concert hall has approximately 500 seats, so those wanting to attend are encouraged to arrive early.