Backstage with Violinist Svend Rønning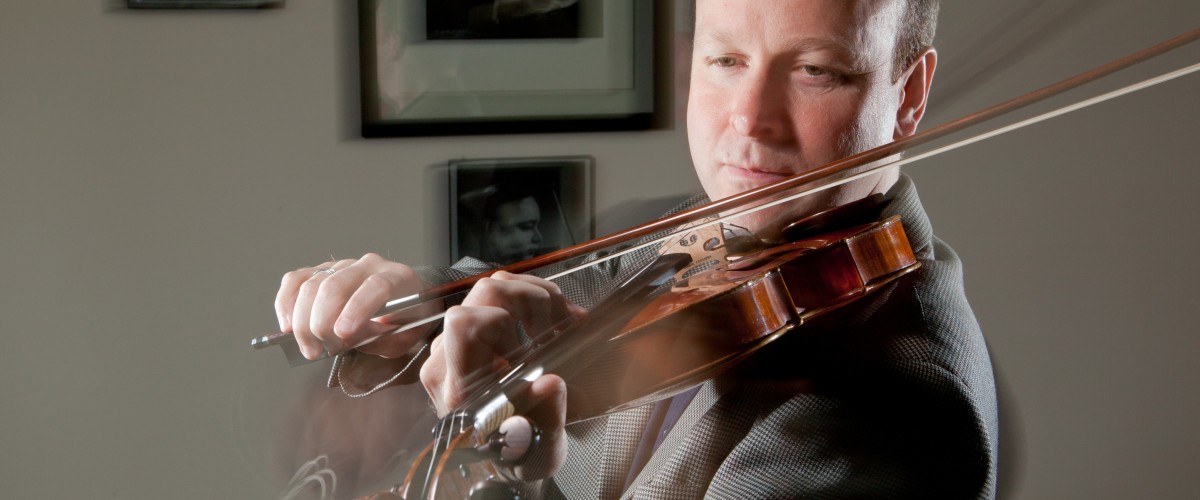 February 23, 2018
By Tacoma Youth Chorus, December 2017

This week we sat down with Dr. Rønning to talk about everything from Rick Steves to Rachmaninoff. Read on!
How did you first get started playing the violin? What drew you to the instrument?
My mother tells me that she noticed that I loved to sing from a very early age. So, when I was five years old, she enrolled me at the Suzuki Institute in Seattle. I loved playing the Suzuki songs, but I also loved to sing and sang in a group like the Tacoma Youth Chorus (the Northwest Boychoir) as well. I also took piano lessons from my mother, and later from a local high school student named Rick Steves (yes, he grew up to be THE Rick Steves!).
I loved all of these things (and continue to), but by the time I was finishing grade school I knew I had to make a choice. I gave violin my all, but learned a bit of guitar, and occasionally sang in choirs. When I was in third grade, I was in two youth orchestras and a youth choir, meaning that I had rehearsal every night of the week—my poor mom!
As a prominent local artist, you stay quite busy! Tell us what other groups you perform with and about your teaching career.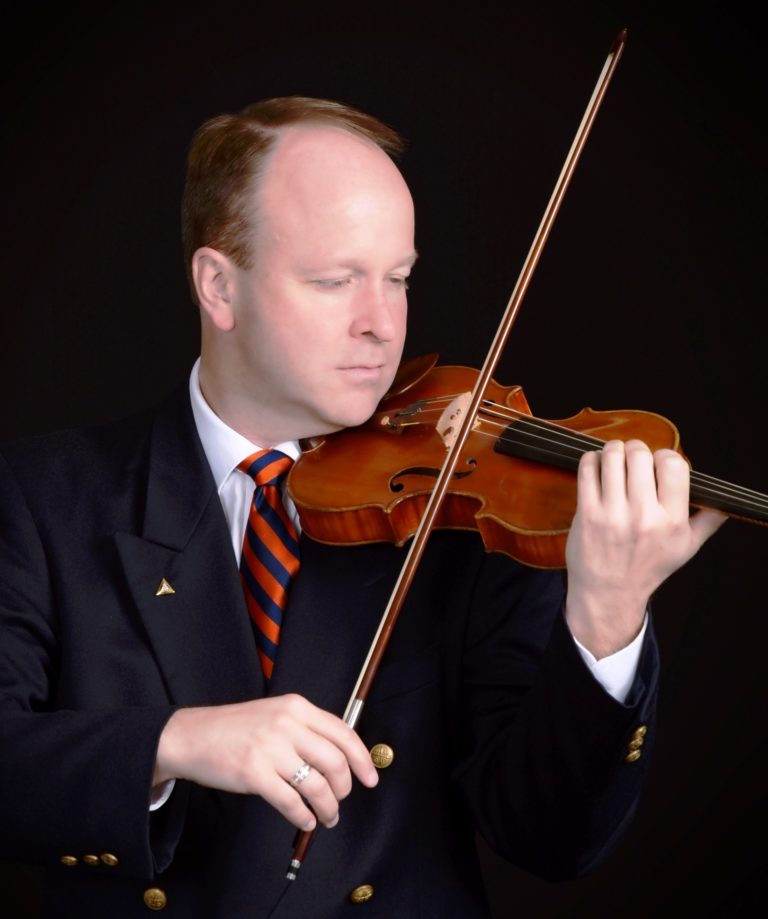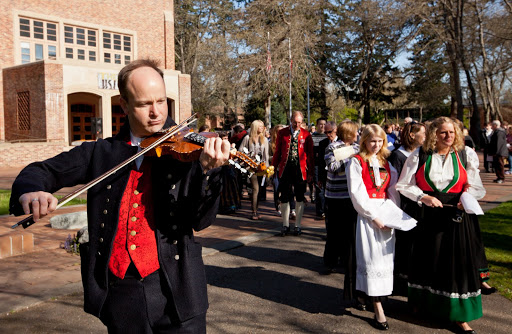 I am blessed to have an amazingly diverse career. By day, I teach so many wonderful students at Pacific Lutheran University and I teach some private students as well. They go on to do absolutely everything! Some play in Symphony Tacoma, others in orchestras like the Virginia Symphony or the Boston Camerata. Some are music teachers and professors. One of my most talented former ear-training student is now TYC conductor Dr. Leann Conley-Holcom! I even have a former student that is a movie director and another one that records for Hans Zimmer in Hollywood!
By night, I play in Symphony Tacoma, but I also run the Second City Chamber Series that performs chamber music concerts around Pierce County year-round. And I have a string quartet. And I love to give recitals and play concertos.
What is your favorite thing about being a professional musician?
I'm never bored! There's always a new and interesting project and these projects immerse you in the world of the great giants like Beethoven, Mozart, and Schoenberg, but sometimes these projects introduce you to music and cultures that you didn't even know that you liked. As I tell my students—I haven't been bored since I was in Kindergarten!
What kind of music do you listen to in your free time? Do you have a favorite composer or performer?
I don't know how to have a favorite. There is so much great music out there- how do you compare Rachmaninoff to Ray Charles? In any case, my favorite music is always the piece I'm performing at the moment. It has to be that way, right?
And I must say, I don't really have free time, but I will say this—I learn about music by performing it and teaching it. One of the "sidelines" I love in my job at PLU is teaching lecture courses. Over the years, I've developed a course for our International Honors program, and I've learned all sorts of amazing new music doing that. I've done the same for our Nordic Studies program and learned all sorts of great Scandinavian music (from Grieg to Heavy Metal) that I would not have known about without teaching that course. Now I'm working on a similar course in film music for our new Film Studies program.
Would you share your favorite memory from a performance?
When I was eight years old, I performed for H.M. King Olav V of Norway and even composed a little piece for him that my mom sent off to the palace. We got a nice thank-you note from His Majesty. I had the great pleasure of performing for his son, H.M. Harald V just a couple of years ago when he was here in Tacoma, this time with my wonderful music colleagues in this great city! Talk about coming full circle!
Any recommendations for young artists hoping to pursue a career in music?
Whatever your chosen instrument, learn it thoroughly and well, and as young as possible. So many of the opportunities in music come when you are very young—make the most of those years you've got to practice and improve!