Introducing New Music Faculty Kate Olson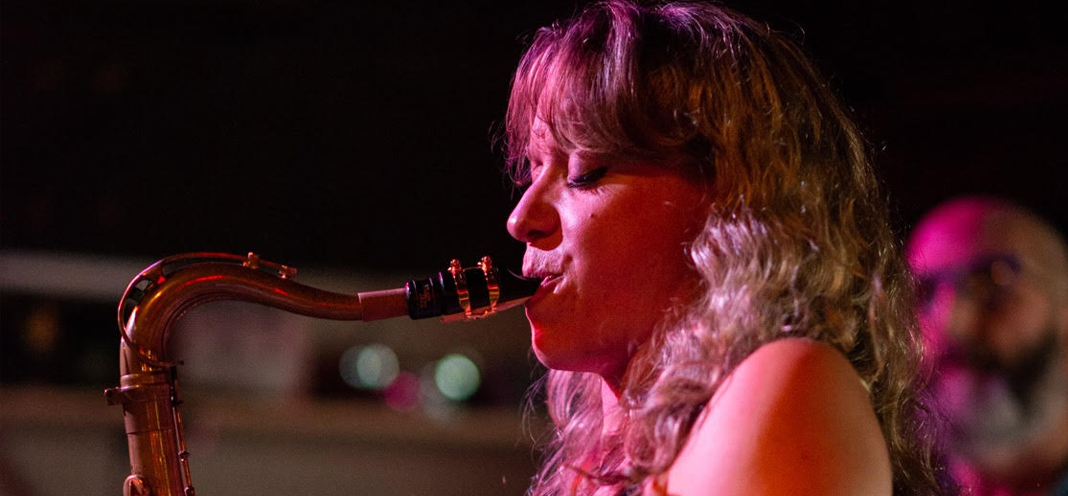 September 17, 2020
Saxophonist Kate Olson is the newest member of the Music faculty in PLU's Jazz program. A talented improviser and dedicated educator, Kate has lived in Washington since 2010. She has collaborated with many jazz groups and also performs with her own projects, KO SOLO and KO ELECTRIC. International performances permeate Kate's resume, as do appearances with a variety of well-known musicians like Terry Riley, Stuart Dempster, Wayne Horvitz, Elvis Costello, Brandi Carlile, and Sir Mix-a-lot, just to name a few!
Seattle music institutions Kate has played with include the Seattle Men's and Women's Choruses, Seattle Rock Orchestra, Electric Circus, and cabaret producers Can Can Presents and Verlaine & McCann. Kate has been nominated for multiple Golden Ear Awards in multiple years by Earshot Jazz.
Kate has a BA in Music (Jazz Emphasis) from the University of Wyoming and an MM in Improvisation from the University of Michigan. However, before she attended college, Kate didn't have access to individualized jazz saxophone instruction. There were not any professional jazz musicians near her growing up, but she was still determined to succeed because she loved music.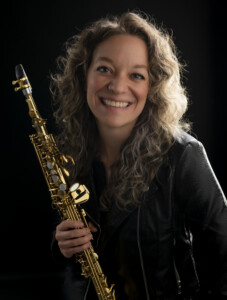 How did you develop an interest in jazz?
My first jazz concert was Maynard Ferguson in Casper, WY, when I was in high school. But my first love of jazz developed because the cool kids all played saxophone in my school… and I desperately wanted to be one of the cool kids. Jazz to me seemed like the quintessential combination of smarts, coolness, and artistic expression.
What do you hope your students take away from your classes/lessons?
I hope they get the sense that they can do anything as long as they put in the work. And I hope they believe that they can improve and become great musicians, no matter where they start.
Favorite way to unwind after a long week of teaching and performing?
I'm a biker and a runner, and I like getting out in nature. I've also been known to relax with some knitting and a glass of bourbon….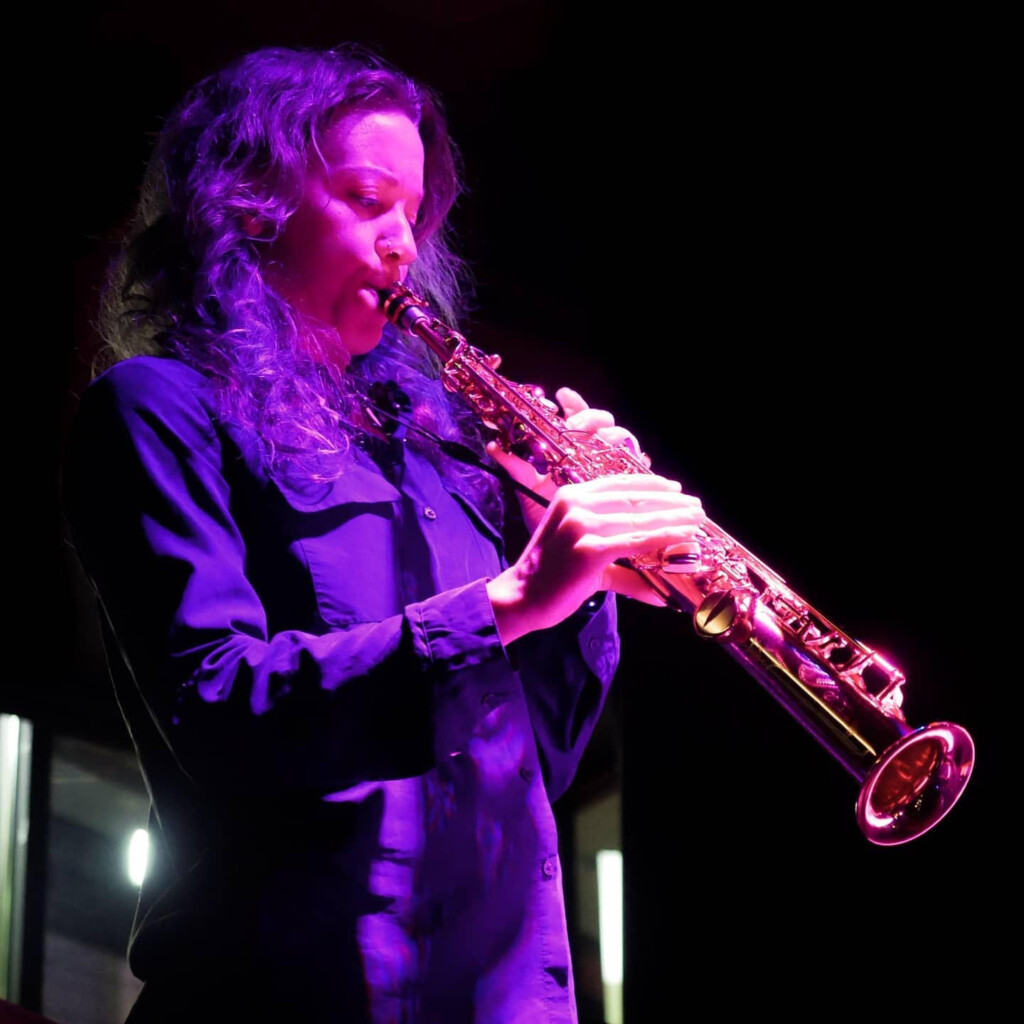 Just for fun!
Cats or dogs?
Dogs
Coffee or chocolate?
Coffee
French fries or hash browns?
Neither. Sweet potato fries.
Mac or PC?
Mac
Instagram or Twitter?
Instagram. I have three different accounts. 🙂