Jazz Under the Stars concert lineup announced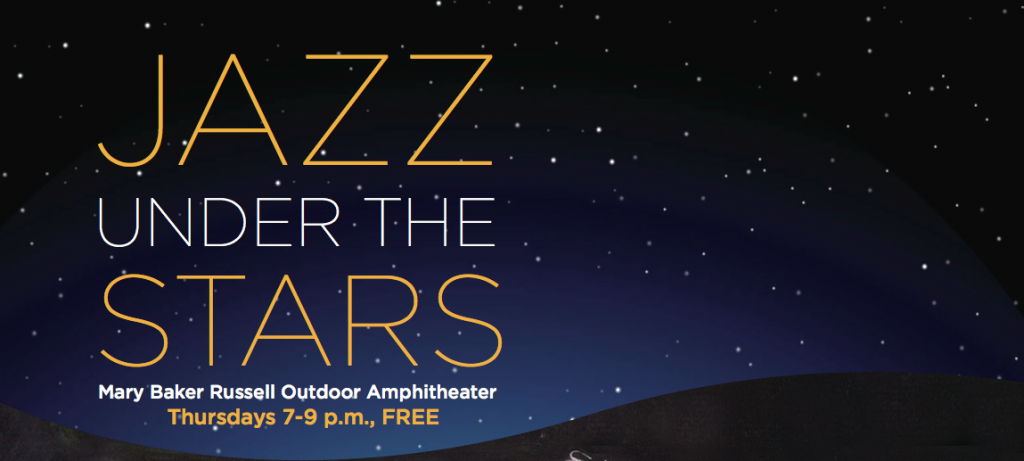 April 30, 2019
By Kate Williams '16
Outreach Manager
The 2019 Jazz Under the Stars series will begin on Thursday, July 11th in the outdoor amphitheater of the Mary Baker Russell Music Center at PLU. This annual summer concert series is FREE to the public, as it is PLU's gift to the community. The series runs Thursdays, 7:00-9:00 p.m. for six weeks.
The lineup for the 2019 series:
July 11 – David Deacon-Joyner Trio
July 18 – Dmitri Matheny Group
July 25 – Dan Duval Good Vibes Quartet
August 1 – Eugenie Jones
August 8 –  Nancy Erickson
August 15 – Vianna/Bergeron Brazilian Quintet
Bring your lawn chairs and your picnic food. Free coffee is available and select wine, beer and snacks are available for sale.
Concerts are never cancelled due to weather. Weather updates and location changes will be shared on the PLU Music Facebook page. On days with inclement weather, concerts will held in Lagerquist Concert Hall of the Mary Baker Russell Music Center.