Horn & Fixed Media Premiere at Octave 9 in Seattle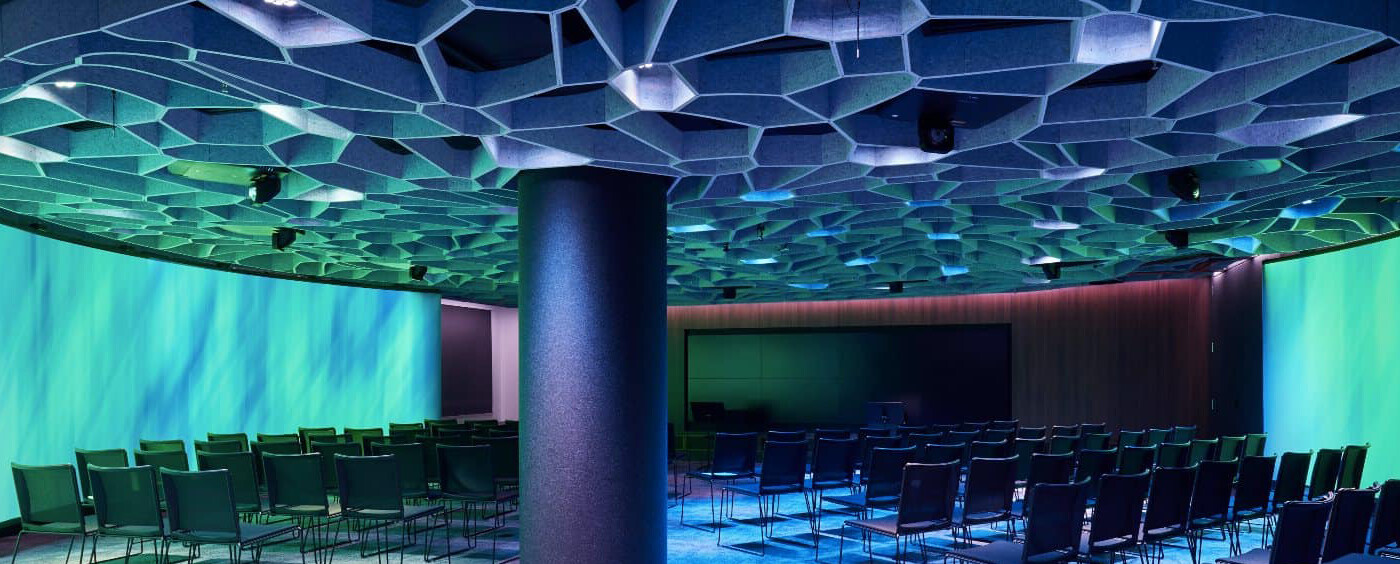 October 5, 2022
Professor of Music Dr. Gina Gillie recently premiered her first electroacoustic music composition at Seattle Symphony's Octave 9. Titled "Pale Blue Dot for solo horn and fixed media," the piece is inspired by the 1991 photograph taken by the Voyager 1 spacecraft as well as Carl Sagan's prose reflecting on the image. In the photo, Earth appears as a single pixel – "a mote of dust suspended in a sunbeam." For this project, Dr. Gillie collaborated with video editor and PLU student, Zixuan Guo.
This composition for horn and fixed media is a journey through space, both sonically and visually. Starting with glorious images of galaxies, zooming in to life on earth, and the destruction caused by humans, the audience is led on to view the beauty and cruelty of our planet. At the end of the work, the camera pulls back from the earth and fades out to the Pale Blue Dot photo. The audience is reminded of our relative cosmic smallness but with the understanding that Earth is all we have. In Sagan's words, he calls for us to "deal more kindly with one another, and to preserve and cherish the pale blue dot, the only home we've ever known."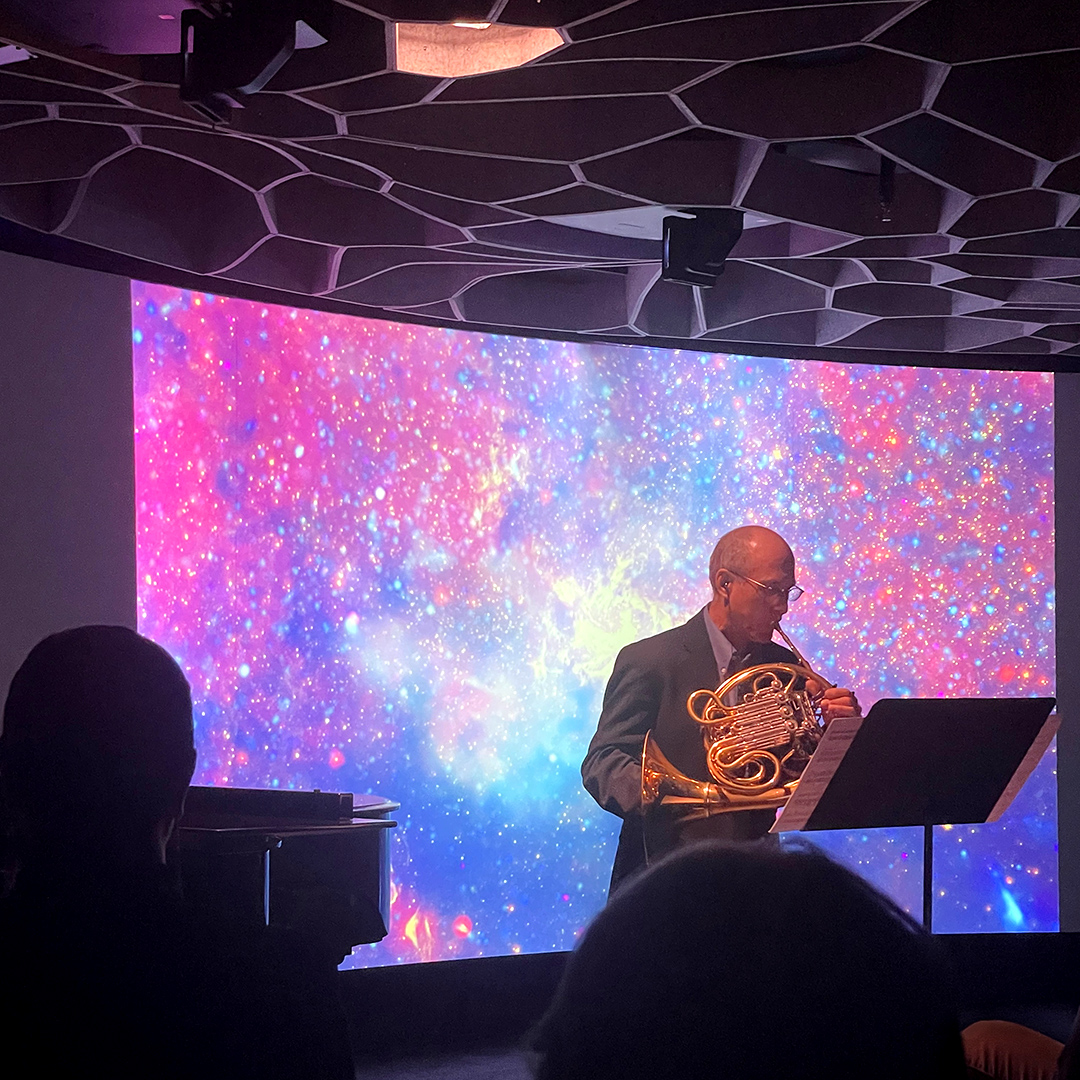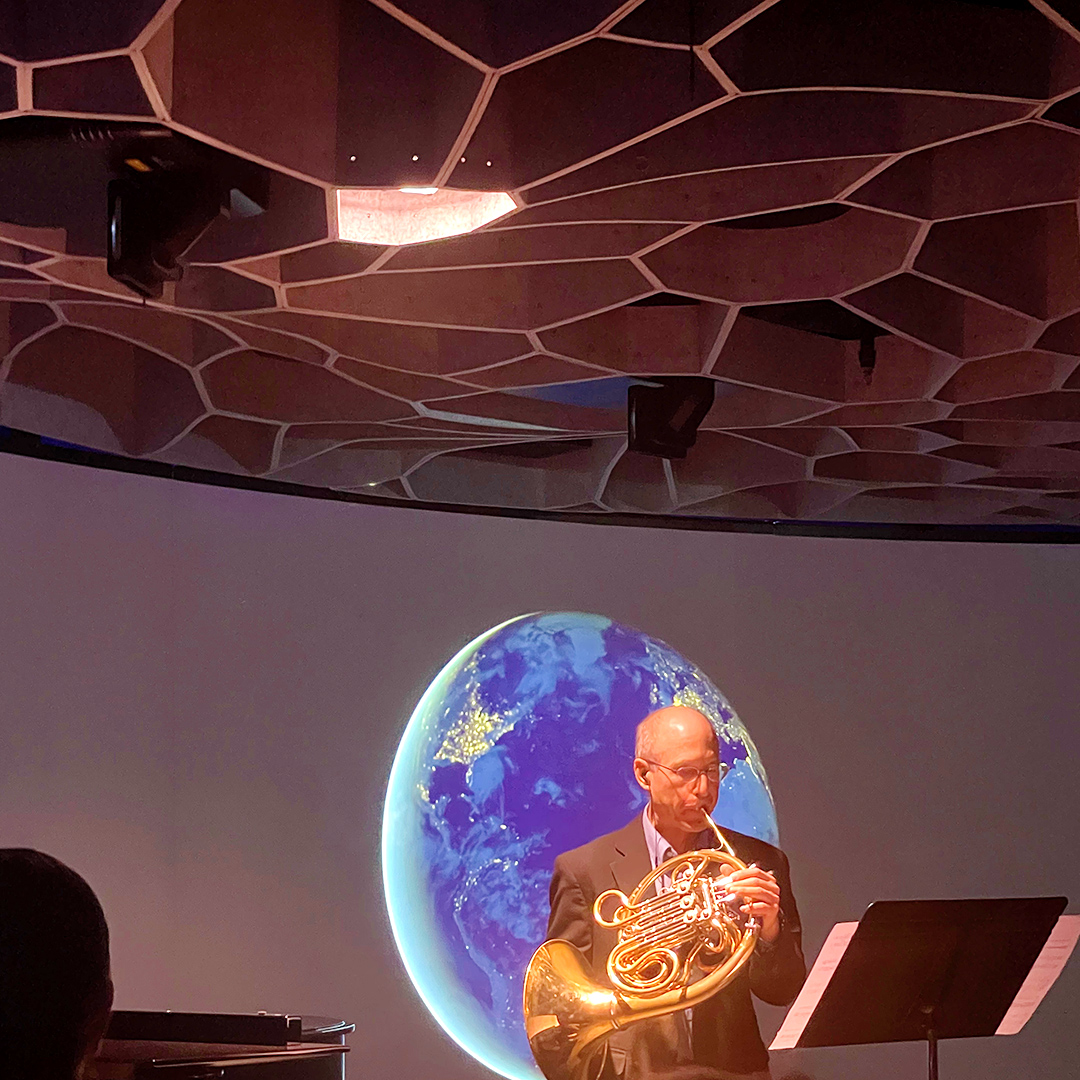 The work was commissioned by the Seattle Symphony in 2022 for their unique performance space, Octave 9, and received its premiere performance on September 30, 2022. Mark Robbins, Associate Principal Horn of the Seattle Symphony, pictured above, performed the premiere. In the YouTube video below, Dr. Gillie plays the horn solo.