When an incident occurs, the student should notify faculty as soon as possible. Timely reporting of the incident is essential. Students, under clinical faculty supervision, will need to fill out the online School of Nursing Clinical Incident Report (located at www.plu.edu/nursing/documents) and possibly a University Injury Report. Incidences that occur within a clinical setting will simultaneously follow facility policy on incident reporting. Students should work with faculty to help determine the appropriate action for the specific type of incident. Students are responsible for the cost of treatment for injuries sustained to themselves while in classroom / clinical / lab.
Students and faculty that identify a clinical incident or near-miss will follow the following 3 step process: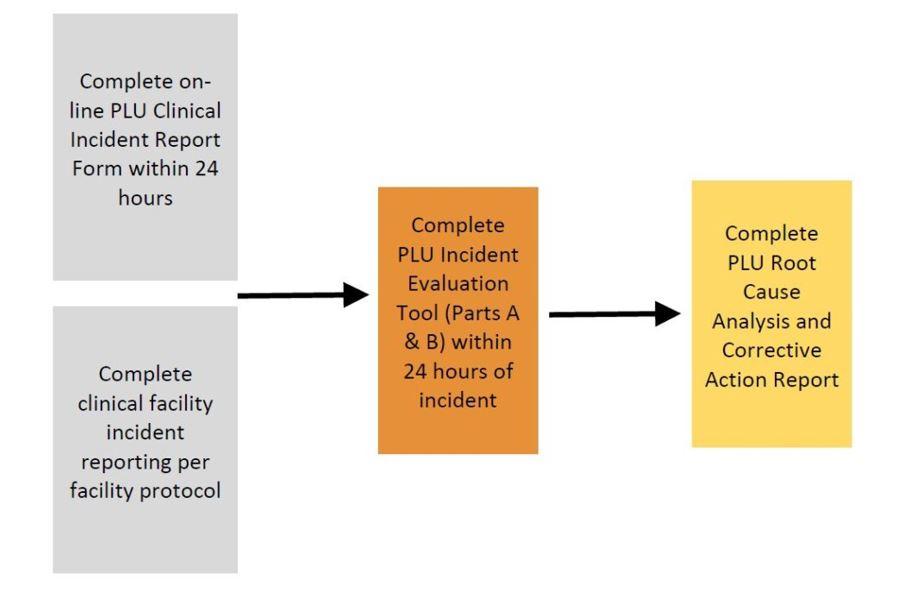 The School of Nursing Administration will review the documents to determine if consultation with Washington State Nursing Care Quality Assurance Commission (WA NCQAC) is required based upon established criteria detailed in the Incident Evaluation Tool (part B). If the incident requires consultation or reporting to the WA NCQAC, Chair of the Recruitment Admission Progression (RAP) Committee is responsible to assemble an ad hoc committee of members from the RAP committee, clinical faculty, course lead, and School of Nursing administration to initiate a formal Root Cause Analysis and develop a plan for corrective action. School of Nursing administration is responsible to
keep a perpetual log of incidents and will investigate and report to the Chair of the Curriculum Committee, on a bi-annual basis, if incidents have occurred that require changes in the School of Nursing curriculum.