Top Three Marketing Trends in 2019
Posted by:
joreia
/ January 8, 2019
January 8, 2019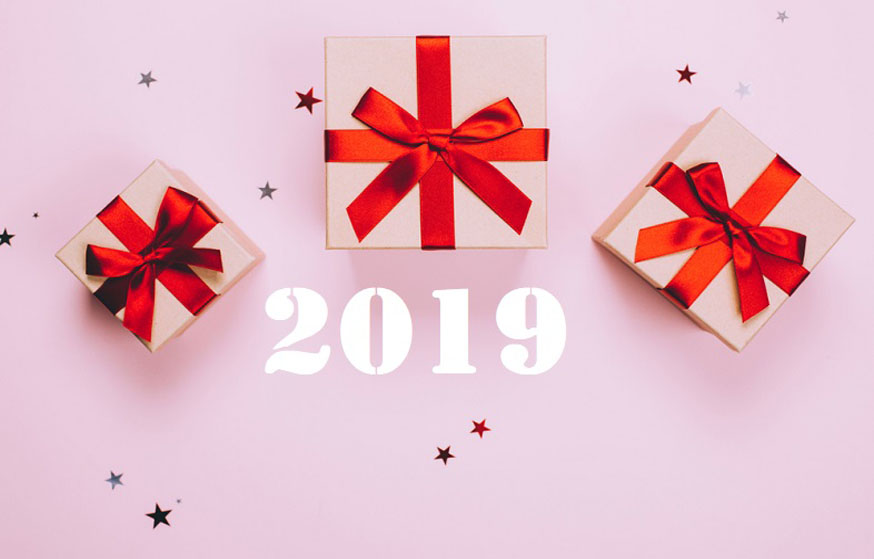 Originally posted by Martech Advisor on December 31, 2018 by Yoli Chisholm
Yoli Chisholm, VP of Marketing at Sprinklr, shares three marketing trends which we are likely to see in the coming year.
The world of marketing was a very different place 10 years ago. Google Chrome was introduced in 2008, GPS on phones was gaining popularity and the first commercially available smartphone running the Android mobile operating system was released. Many of the apps that we rely on today – from Instagram to Pinterest – didn't even exist yet. Although marketers accurately predicted an increase of advertising dollars going towards online media strategies, we still capitalized the word "Internet" and described it as "alternative media."
Today, it's impossible to imagine a world without hundreds of apps to choose from or GPS on your mobile phone. Digital advertising spending has surpassed traditional TV, digital transformation has spread across businesses worldwide and the notion of the "Age of the Customer" is a dominant marketing strategy for all major brands.
With so much change happening so quickly, how can we predict the next year? I've monitored best practices that Sprinklr's most valuable clients are following, shifts within social marketing and new data governance rules to develop the top three marketing trends of 2019:
1) Social Data Insights & Governance.
Nearly half of the world is on social media and 88 percent U.S. adults ages 18-29 have at least one social media profile. A growing number of people on social results in a growing number of conversations that brands need to monitor in real time. In 2019, this real-time experience data will become more important than ever for forming the foundation of a brand's marketing strategy. This data answers essential questions, including: how are your customers engaging with you right now? How they happy customers at this time? Is the product doing what they expect? Is your care team meeting the needs of every customer?
By managing the growing volume of social data, brands can provide personalized experiences, improve their products, transform customer care and create relevant storytelling that is powered by real-time audience insights. Additionally, data security is always a priority but in 2019 it will become increasingly important for marketers to have the right governance structures in place to manage data in compliance with global regulations.
2) Values-Based Marketing.
Social data not only tells brands insights related to purchasing preferences, but also shows brands what customers value. After the successful "Just Do It" Nike campaign with Colin Kaepernick, it's clear that customer's values and their buying decisions are closely intertwined. Brands should take a good look at their customer base and understand what they care about. Advertising not only shapes purchasing behavior but also reflects our aspirations. As the social standards in society change, those changes will be reflected in our marketing. For example, the emphasis on diversity and inclusion in our society is now apparent in advertising. The "body positive" conversations happening in social media are increasingly reflected in beauty and fashion industry marketing.
In 2019, brands need to build a persona that people can relate to and ultimately love. Achieving this means gathering the right insights about what customers value, and realizing that there's no excuse for running tone-deaf campaigns.
3) Point Solutions vs. Platform.
Marketers increasingly have to navigate a variety – more than 6,000 – point solutions as they seek to manage advertising, email marketing, web analytics and sales pipeline activity. Today, enterprises are managing as many as 30 – 90 different technology solutions. When the goal becomes delivering delightful, friction-free experiences marketers are going to be forced to rationalize their tech stack.
With experience being the new brand in 2019 we will see companies looking to move from point solutions to platforms that integrate sales, marketing, care and business intelligence capabilities. Innovative marketers will be able to consolidate data and have an unprecedented 360-degree view of their customers across business units in their organizations. As Sprinklr's CEO and Founder Ragy Thomas has said, "we're in a new world of business. One that has been reshaped – then reshaped again – by the internet. By mobile. By social. This new world is unscripted, unpredictable, uncontrollable."
For brands, this means customer engagement is more complex than it has ever been. To survive and thrive in 2019, brands will forgo traditional marketing practices, eliminate point solutions and demand more of CMOs who will be accountable for personalizing the buying process.
Originally posted by Martech Advisor on December 31, 2018 by Yoli Chisholm
https://www.martechadvisor.com/articles/marketing-analytics/top-three-marketing-trends-in-2019/