Pacific Northwest high school students visit PLU for Northwest High School Honor Bands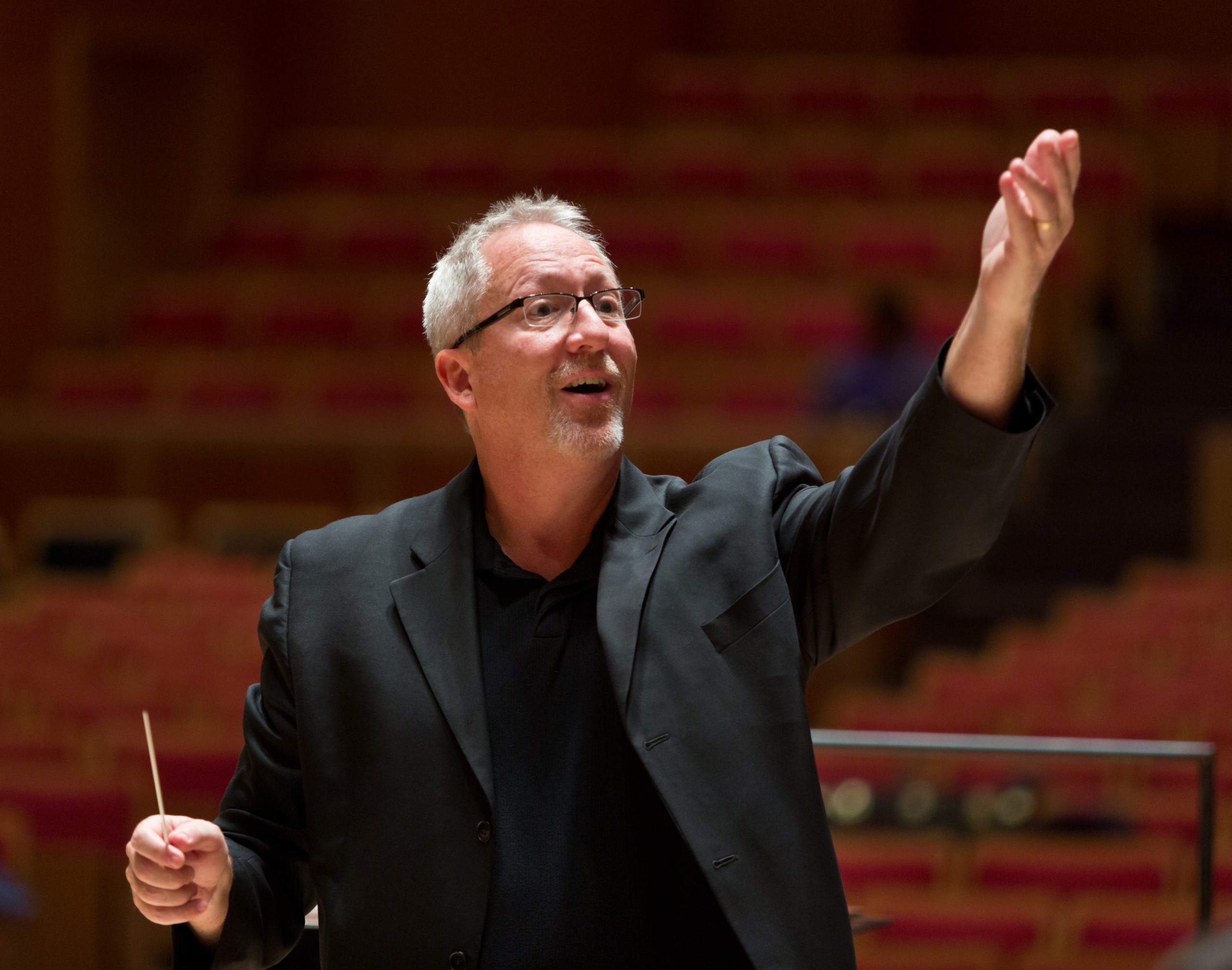 January 14, 2015
On January 9 and 10, 2015, Pacific Lutheran University welcomed 250 high school students to Mary Baker Russell Music Center for Northwest High School Honor Bands. Students came from more than 80 schools in Idaho, Oregon and Washington. Ed Powell, associate professor of music and director of bands at PLU, directed the workshop.
High school band directors recommended high school student musicians for participation back in October. Students spent the weekend intensely training with guest musicians and performed a final concert. This year's guest clinicians included Sarah McKoin, from Texas Tech University, and Damon Talley, from Louisiana State University. The event aims to enrich the skills of the participants, who then take that knowledge back to their schools.
With Powell's guidance, PLU students organize and run the workshop, including auditioning all the students and placing them in groups.
"This is an excellent opportunity for our students to show leadership," Powell said. "They are amazing ambassadors for PLU, and they make me very proud."
Additionally, on Friday evening a conducting clinic was held for six local teachers. The guest clinicians McKoin and Talley worked with them closely in conjunction with the PLU Wind Ensemble. Participants discussed conducting technique as well as rehearsal and performance pedagogy.
"It is a very special weekend for all involved," Powell remarked.
Later this month PLU will host high school students for both the Honor Jazz Band, directed by David Deacon-Joyner, and Honor Orchestra, directed by Jeffrey Bell Hanson.