Faculty Feature: Meet Dr. Edwin Powell, Professor of Music and Director of Bands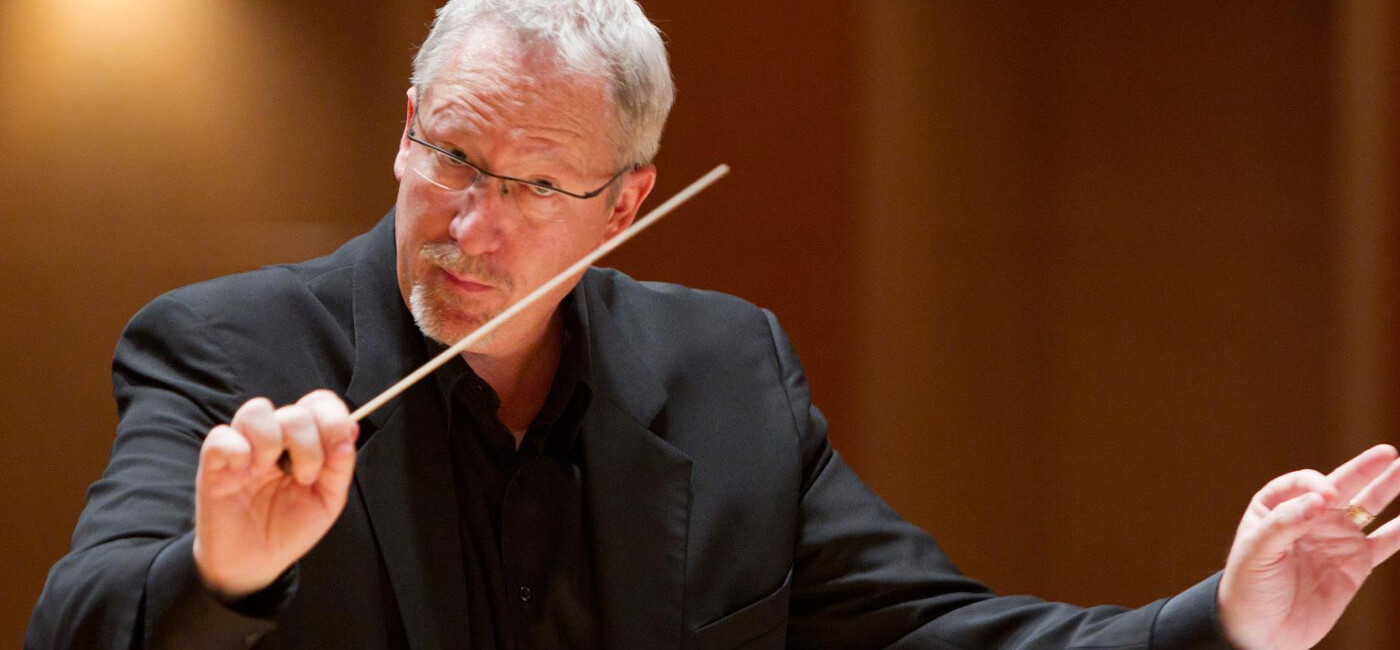 May 17, 2020
What is your educational background?
Why did you want to teach at PLU?
I loved my undergraduate experience in a liberal arts setting—it was very nurturing for me and I do not believe I would be where I am today without it. So when I saw the position opening at PLU, I decided to apply. At the time I was at the University of Tennessee, a large division one school, and saw PLU as an opportunity to grow professionally. I was lucky enough to get the job. It was an added bonus that I moved back to the West Coast, closer to my parents and brother.
What sparked your interest in music?
There is an old saying that says we do not choose music, that music chooses you. This is essentially what happened to me. I tried to explore other majors as well as working in accounting and sales. Music was the only place I was happy.
What is your favorite class to teach and why?
This is in a way like asking who your favorite child is. I love conducting the Wind Ensemble. Exploring great masterworks as well as premiering new works is a very invigorating activity. During the 15 years I have been on faculty at PLU the Wind Ensemble has performed 29 world premieres and eight West Coast premieres. I am very proud of that.
Honorable mention should be given to the J-Term study away class I teach in Europe every two years. Taking students to experience the best of the best in music to the homes of Mozart, Beethoven, Bach, Mendelssohn to name a few is inspiring and an amazing opportunity for growth.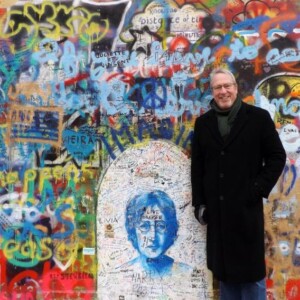 What do you hope your students take away from your classes?
That no matter where you start, goals can be accomplished with the right plan, work ethic, and positive attitude.
What makes you proud to be a PLU faculty member?
The accomplishments of former students. To watch them thrive in highly competitive fields is gratifying. That might be grad schools, or the professional world.
Does PLU feel different than other universities that you've studied or taught at?
Yes it does! It is a much more personalized and caring environment. When I first came to campus, I was struck by the obvious level of care and personalized attention. High standards and rigor create pressure; combine that with attainable goals and we create an environment of optimistic energy.
Tell us a few fun experiences that you've had since you began teaching at PLU.
I love the importance PLU gives to being a world citizen. Travel with students or performing ensembles is truly life changing. The Wind Ensemble has toured China, Australia, Spain and Portugal. My study away class goes to Vienna, Leipzig, Prague, Berlin, and Salzburg. All of these experiences are incredibly fun and full of adventures.
And while I would not characterize this as a fun experience, I will say that while traveling in China we had the opportunity to ride bicycles around the fortified wall of Xian. Well…let's just I was horsing around a little and crashed rather spectacularly. I bruised my legs and arms nicely as well as gave myself an angry black eye that lasted the rest of the trip. It makes for a fun story now!
Favorite way to unwind after a long week of teaching and grading?
Watch movies!!!