PLU Represented at Jazz Education Network Conference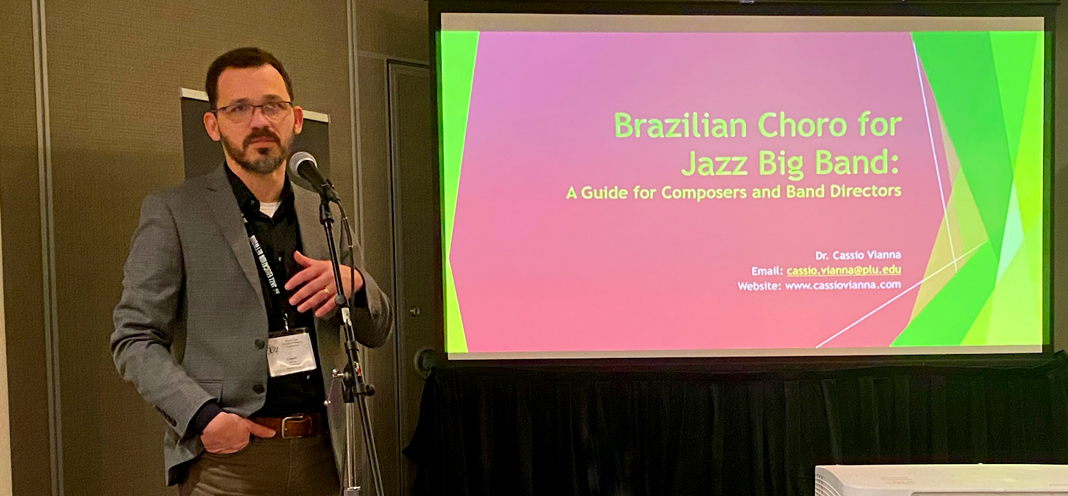 January 18, 2022
The Jazz Education Network Conference hosts thousands or people from around the globe every year, connecting jazz beginners, professionals, scholars and educators, and industry experts. In 2022, following safety guidelines, the conference was held in Dallas, Texas in early January. Dr. Cassio Vianna was invited to participate in the conference in two ways: a performance and a clinic.
The Cassio Vianna Jazz Orchestra performed in the Professional Ensemble Concert category. The 50-minute set included pieces from the 2017 album Infância (meaning "childhood" in Portuguese) as well as a new piece composed especially for the conference. Performers included a face familiar to PLU Jazz followers – former Director of Jazz Studies, David Deacon-Joyner on piano. Other talented performers included Greg Yasinitsky from Washington State University (tenor sax), José Aponte from University of North Texas (drums), and Brad Goode from Colorado State University Boulder (trumpet) among many others!
Dr. Vianna says, "Jazz composers rely on the performers' abilities and musical ideas to create fresh and original art. Due to the musicians' improvised contributions – which happen not only through solos, but also through their individual accompanying skills – each time a piece is performed there is a unique and exciting outcome. Collaborating with musicians in this personal way is always a thrill."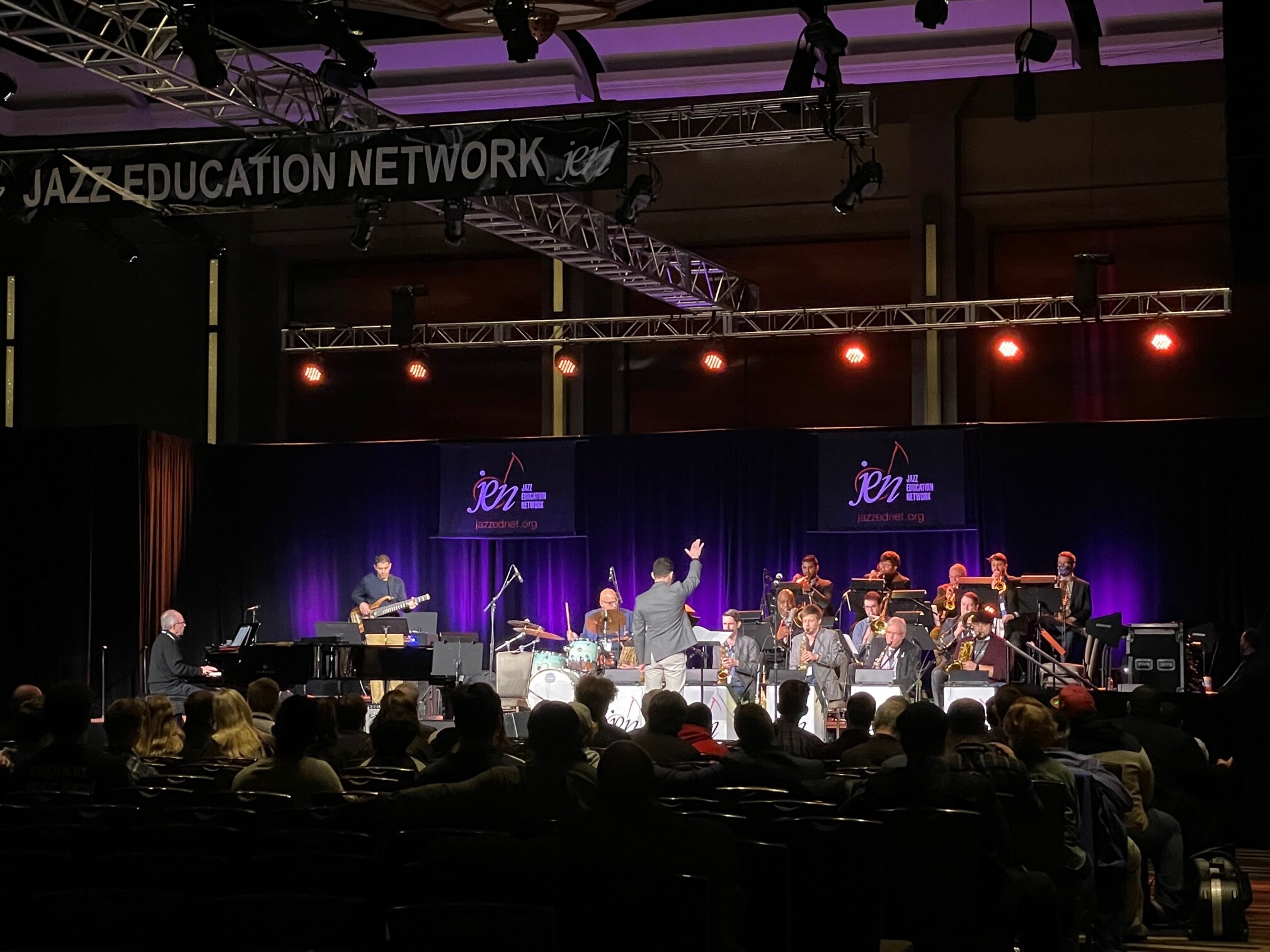 Dr. Vianna was invited to give a clinic in the composition/arranging category. Vianna's clinic, "Brazilian Choro for Jazz Big Band: A Guide for Jazz Composers and Band Directors," covered an old Brazilian instrumental style that is becoming more popular among American jazz musicians in recent years. Due to a lack of quality material for jazz big band in the style, Vianna shared his experience writing his own arrangements and helping students learn this exciting music style.
Faculty participation in professional conferences is important for building industry  connections, growing relationships, and elevating the work at PLU. The pandemic has most assuredly made these goals more difficult; however, professional opportunities remain an important part of the PLU experience. Dr. Vianna's participation in the 2022 Jazz Education Network conference gave him a chance to learn from colleagues across the globe via clinics, workshops, concerts, and panel discussions. These new ideas, educational resources, and inspiration will benefit students studying jazz at PLU. Students may even have new opportunities for future guest clinics, perhaps in person or held remotely (virtual clinics were a highlight of our remote learning period)!
This conference participation was funded by professional development grants from the School of Arts and Communication and the Department of Music. Vianna expressed his appreciation for these funding sources, saying, "I am very grateful to School of Arts and Communication Dean, Dr. Cameron Bennett, and Music Department Chair, Dr. Brian Galante for their commitment to faculty's professional development. As professional musicians, our leaders understand the importance and benefits of our participation in such events; I deeply appreciate their support, which made my attendance at the conference possible."