Suggested Audition Repertoire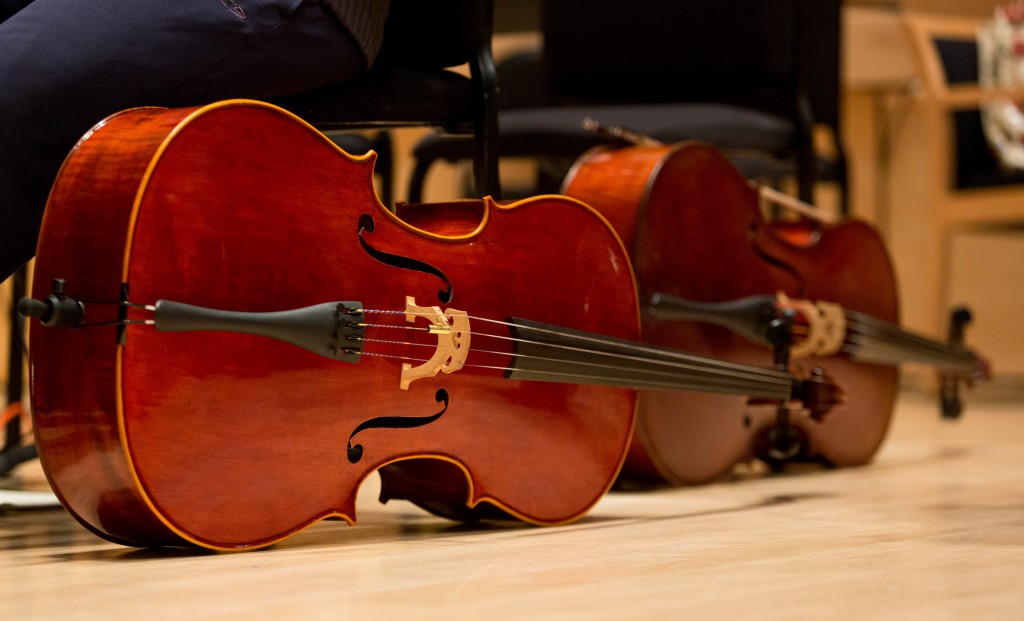 The guidelines and excerpts below are suggested materials for string auditions of the Pacific Lutheran University Symphony Orchestra. The next round of these auditions takes place on Saturday, September 7, 2019. You will be asked to play something prepared of your choosing, and to sight-read a few lines of an orchestral part. The suggestions here are for your use as prepared material, as you choose.
Sign up for a specific audition slot beginning on Tuesday, September 3rd in the backstage area of the Mary Baker Russell Music Center. The auditions will be held in room 322 in that building.
Everyone should be prepared to read a few lines of an orchestral part to be provided at the audition.
Please remember that these auditions are friendly! We look forward to hearing you all.
Specific Guidelines and excerpts:
Violin and Viola: Please select one scale (your choice) to play in 3-octaves and a solo excerpt also of your choice. Keep it short–2-3 minutes.
Violin: Excerpts from the National Orchestral Institute can be found in the link below. Please prepare only the Mendelssohn excerpt on the second page of the attached pdf.
Viola: Excerpts suggested by Prof. Agent: Beethoven Symphony No. 5, Second Movement bars 1-9, Mozart Symphony No. 35, First Movement bars 13-66. Both are available for download below.
Cello: In addition to a scale of your choice, prepare a solo excerpt as described for violin and viola above, OR prepare one or more of the excerpts appearing below.
Bass: There are two options.
Non-music majors should only prepare items 1 and 4
Music majors should prepare items 1, 2, 3, and 4
* If you wish to be considered for a section leader position, please prepare the entire packet.  Any bassist may try out for principal bass regardless of their major/minor.