Suggested Audition Repertoire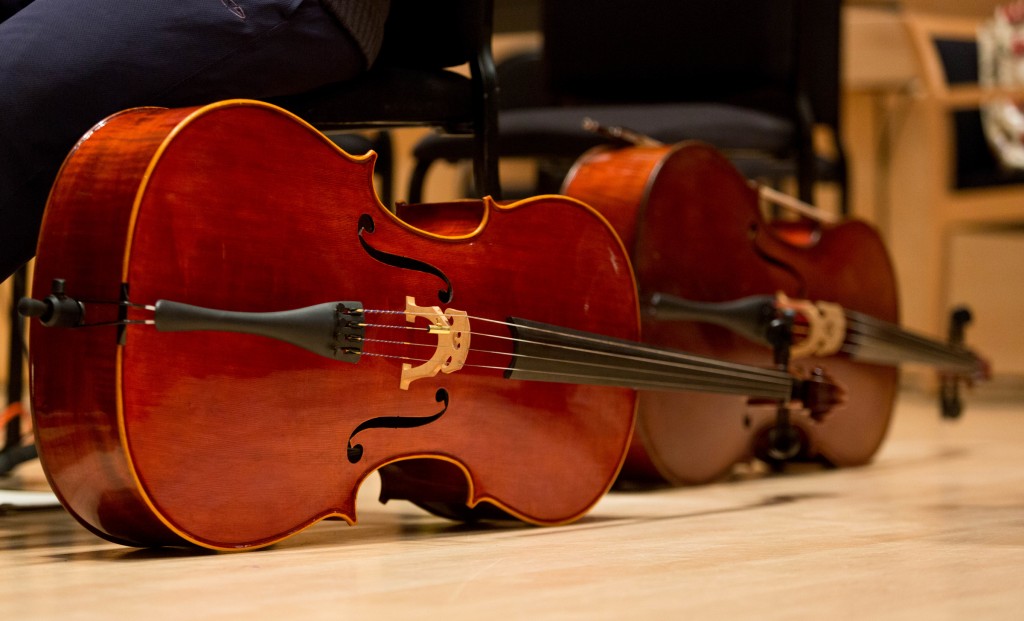 Send a video-recorded audition of no more than 5 minutes, including material as suggested below for each instrument.
To submit your recording, please complete the STRING ENSEMBLE PLACEMENT FORM.
The guidelines and excerpts below are suggested materials for string auditions of the Pacific Lutheran University Orchestras. Please include a representative sample of a piece that you know well, whether it's a concerto, sonata, some other solo work, or an excerpt from an orchestral part, and at least one scale, as described below. There are suggestions below for specific orchestra excerpts and some solo works, by instrument. You may wish to include some of this material in addition to your piece of choice, or in lieu of it.
Specific Guidelines and excerpts:
Violin and Viola: Please select one scale (your choice) to play in 3-octaves and a solo excerpt also of your choice. Keep it short–2-3 minutes.
Violin: Suggested excerpts are linked below. These are optional, but preparation of at least one of them is required if you wish to be considered for a leadership role in one of the sections.
Viola:
One scale in the key of your choice
One solo excerpt of your choice, 2-3 minutes
Beethoven Symphony No. 5, Second Movement bars 1-9 only, as indicated
Mozart Symphony No. 35, First Movement bars 13-66 only, as indicated
Cello: In addition to a scale of your choice, prepare a solo excerpt as described for violin and viola above, OR prepare one or more of the excerpts appearing below.
Bass:
Music Majors
1.  Beethoven, Symphony No. 9, Movement IV Recitative
2.  Mozart, Symphony No. 35, Movement I
3.  Bach, Violin Concerto in E Major, Movement II
4.  *Strauss, Ein Heldenleben (for those of you who would like to audition for principal bass)
Non-Music Majors
Wagner, Die Meistersinger
1 minute of a solo of your choice
Please note: non-music majors are more than welcome to perform the music major excerpts and to audition for principal bass. Any bassist may try out for principal bass regardless of their major/minor.
Harp:
Prepare a solo work of your choice.