MSMR Graduates Return to the Classroom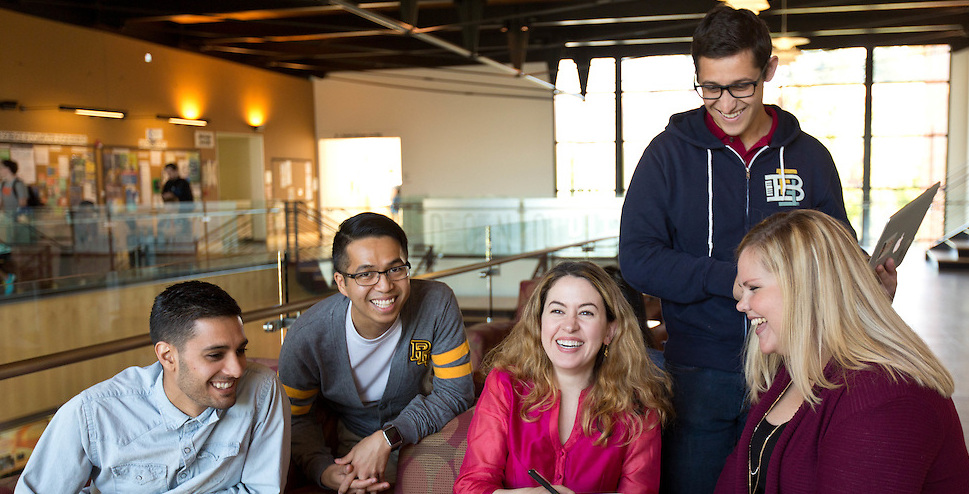 April 10, 2018
With the family-like learning environment, it is no surprise that MSMR students and graduates feel a certain connection to their professors, classroom, and university.
Its a connection like this that brings graduates like Riley Funk '16 and Hansel Doan '17 back into the classroom to connect with current MSMR candidates!
Riley Funk,
a Senior Analyst at Hall & Partners, a marketing research firm that focuses on strategic brand consultancy in Seattle Washington, started out in a non-profit prior to obtaining her master's degree in marketing research. In her experience with the non-profit, she was able to wear many marketing "hats." Now in her position with Hall & Partners and with her analytical master's degree, she has taken most of those hats off and has focused in on her true marketing interest, research. Specifically, she has realized it is "important for [her] to understand the numbers and the statistical analyses" but prefers the step that comes after which involves "finding advanced meaning with those numbers." Luckily for Riley, this art of becoming a storyteller with the data is huge at H&P.
As a senior analyst, Riley helps manage client projects that cover both quantitative and qualitative research for clients that include big names such as Microsoft and REI. Though they work for these big name companies, H&P works hard to build relationships and personalize the experience, making them seem more like a boutique style research firm than the international powerhouse that they are.
"It's no longer enough to be just researchers. We need to be forward thinking for our clients."
The personalization is accomplished in part by H&P's communication platform, The Hub, that connects researchers to clients. It is through this platform that Riley and her team can share not only research results, but also relevant articles and researcher-created stories that add to the overall experience for the client. Not all clients understand or even want the data itself, but would rather prefer the researchers explain what the data means. Through The Hub, Riley and her team are able to do just that and shine as storytellers to provide clients much more than just data.
"I discovered my love for research in the program and it has brought me to where I am today."
Riley views her experience with the MSMR program as being instrumental in launching her marketing research career.  From being responsible for many marketing aspects in the non-profit sector, to getting more specific into research itself, Riley has realized her passions in the field of marketing. 
Hansel Doan,
class of 2017, came into the MSMR program with a specific goal:
to work in corporate Starbucks. Once he realized this goal, he followed the advice of a mentor and started working part time as a Starbucks barista while also working for PLU and attending PLU's MSMR program part time. Doan is no stranger to hard work and perseverance and because of it is now a social media designer for Starbucks!
"Find something you are really passionate about and follow that. It could be a specific skill or industry. In my case, I really loved Starbucks so I focused my energies on that"
In his position as Social Media Designer for Starbucks, Doan has benefitted from having an understanding of the insights that come from the research team. These insights are what guide Starbucks' social media content and messaging, making them an integral part to the work of Doan and his team. Having an MSMR background, even in a role that does not have a heavy emphasis (or any emphasis) of data analysis and statistics, is still instrumental in his work.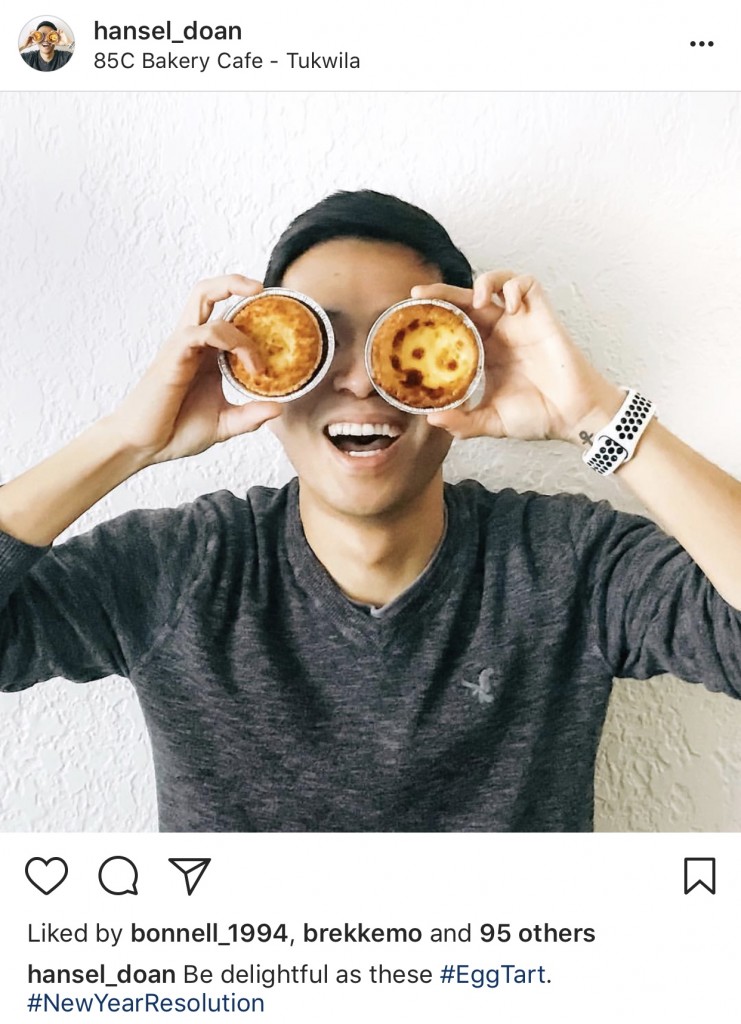 "When I speak to someone from our data science team, I know what they are talking about… I know how to ask the right questions"
More than anything else, Doan appreciates that his MSMR degree has given him the ability to know how best to tackle a problem. This is one of many skills that can be attained through the program that are not data-specific (though one will definitely get ample data analysis skills).  
Whether graduates follow the path into research or if they veer to the creative side of marketing, the story is the same: the MSMR program provides skills that can be brought into any field, research or otherwise.
Storytelling, asking the right questions, and understanding how decisions are made using data are relevant regardless of specific path and have benefitted both Riley and Hansel in their careers!