Qualtrics Software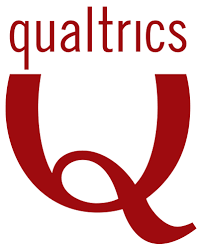 Qualtrics software enables users to do online data collection surveys and analysis such as for market research, customer satisfaction surveys, product and concept testing, and employee and student insights.
PLU has a site license for Qualtrics survey software that includes use for faculty, staff, and students. Employees can request an account via the form listed below. Students may receive sponsored accounts via requests from PLU employees. Please note that some surveys may require approval of the Human Participants Review Board (HPRB) and/or University Assessment, Accreditation and Research. Sending out surveys to large portions of the PLU community may also require approval of a Vice President.
Request Account:
PLU Qualtrics Login: https://plu.qualtrics.com
Use your PLU ePass username and password.
Getting Started
Here are a few online resources for getting started with Qualtrics:
Getting Support
For questions about your PLU Qualtrics account contact the PLU Help Desk:
Web Help Desk Ticket:

helpdesk.plu.edu

Phone:

253-535-7525

Email:

helpdesk@plu.edu
For questions regarding use of the Qualtrics survey tool, please contact the Qualtrics support team: