A Work-In-Progress: A New English Faculty Writing Workshop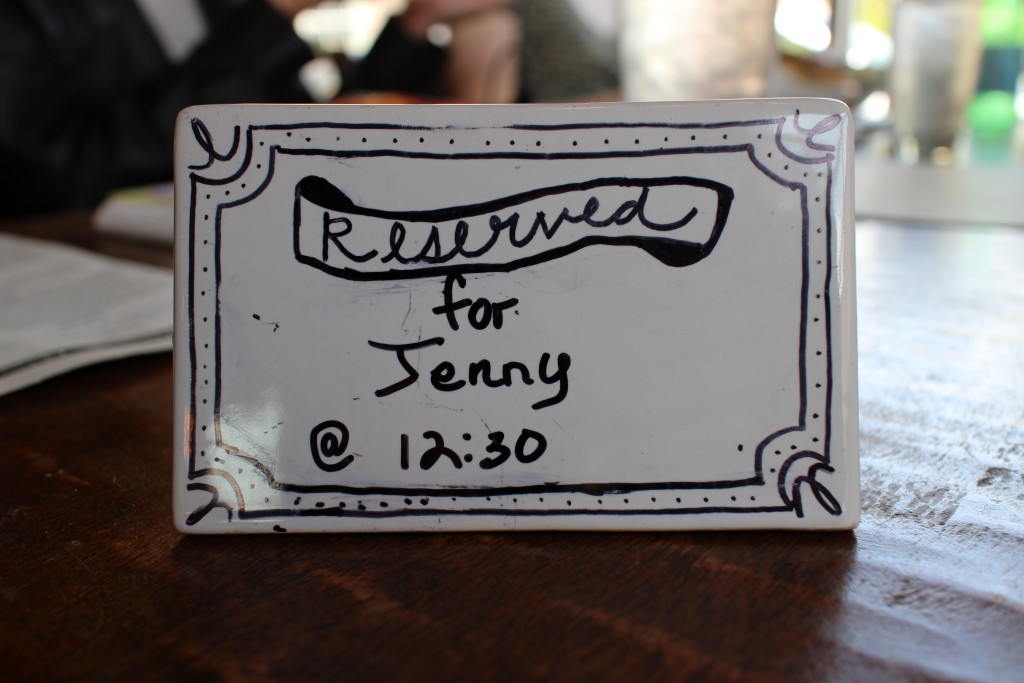 In the flurry of activity produced by our teaching and service responsibilities, it is often difficult to carve out time and space to support that other crucial aspect of our vocation as university professors: research and writing. This academic year, faculty members from the English Department have come together each month to discuss their works-in-progress, creating a crucial space for scholarly collaboration and conversation.   
Annie Dillard describes the writing experience as intermixing intention and accident that together can lead to the "unmerited grace" of creative production: "It is handed to you, but only if you look for it. You search, you break your fists, your back, your brain, and then-and only then-it is handed to you. From the corner of your eye you see motion." During the busy semester, these moments of creative invention – when ideas, words or phrases mystically emerge – are as easily accessible as a walk on the moon.  By setting aside time to share written works-in-progress and discuss current research, English faculty are taking one small step closer to arriving, serendipitously, at the "unmerited grace" that can be found in creative academic work.
Our time together in many ways resembles the writing workshops that we facilitate for our students.  Each month a faculty member distributes a work-in-progress, sharing their questions and hopes for revision and publication with the larger group.  Our meetings begin with these questions, which animate our discussion, as each participant shares with the author their responses to the distributed draft and offers suggestions for its improvement upon revision.  Since our first meeting in November, our conversations have been lively and engaging, as participants take part in friendly dialogue and debate.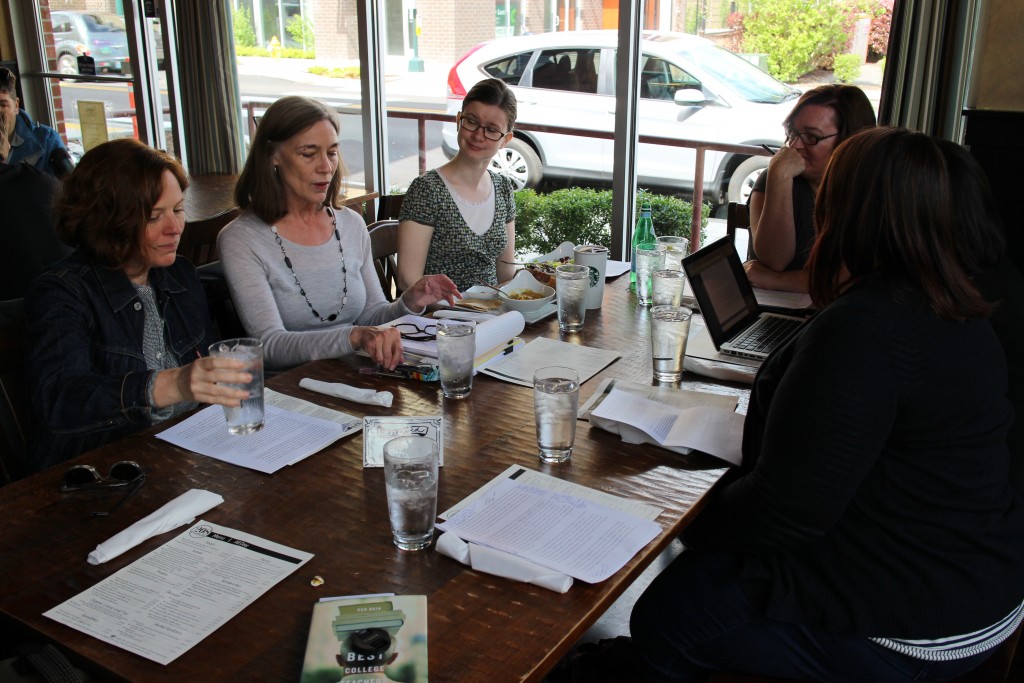 These opportunities to focus time and energy on our research and writing goals help support each participant's scholarly production and publication record.  However, beyond these scholarly and professional goals of the group, our monthly meetings help us craft for ourselves that fertile space of intellectual dialogue and discovery that we work to foster for our students.  By staying vital in our own creative and intellectual lives, we in turn cultivate ideas, habits and strategies that we pass on to others.
So far this year, we've discussed a range of topics, from the act of humans' contemplating the divine while sleeping, as depicted in Mary Herbert Sidney's psalms, to a creative non-fiction essay exploring the solace one can find in everyday tasks like gardening when facing the death of a loved one.  We inaugurated our discussions this year with a workshop on Prof. Wendy Call's personal essay entitled "Garden Spiral," which has recently been accepted for publication.  In December, we read a draft of a new essay by Prof. Adela Ramos that analyzed the invocation of the myth of Coatlicue as a means of imagining environmental renewal in Homero Aridjis' novel La leyenda de los soles.  In February we returned from J-term to discuss a version of Prof. Jenny James' article-in-progress entitled "Adjacent Pasts and Multidirectional Perspective in Susan Choi's American Woman." In March, we came together over lunch to discuss Prof. Nancy Simpson-Younger's draft of a paper on Mary Herbert Sidney that she plans to present in May at the Sidney Society conference. We look forward to further presentations by other faculty members as the semester comes to a close and to continue our "work-in-progress" in the coming years.
by Jenny James