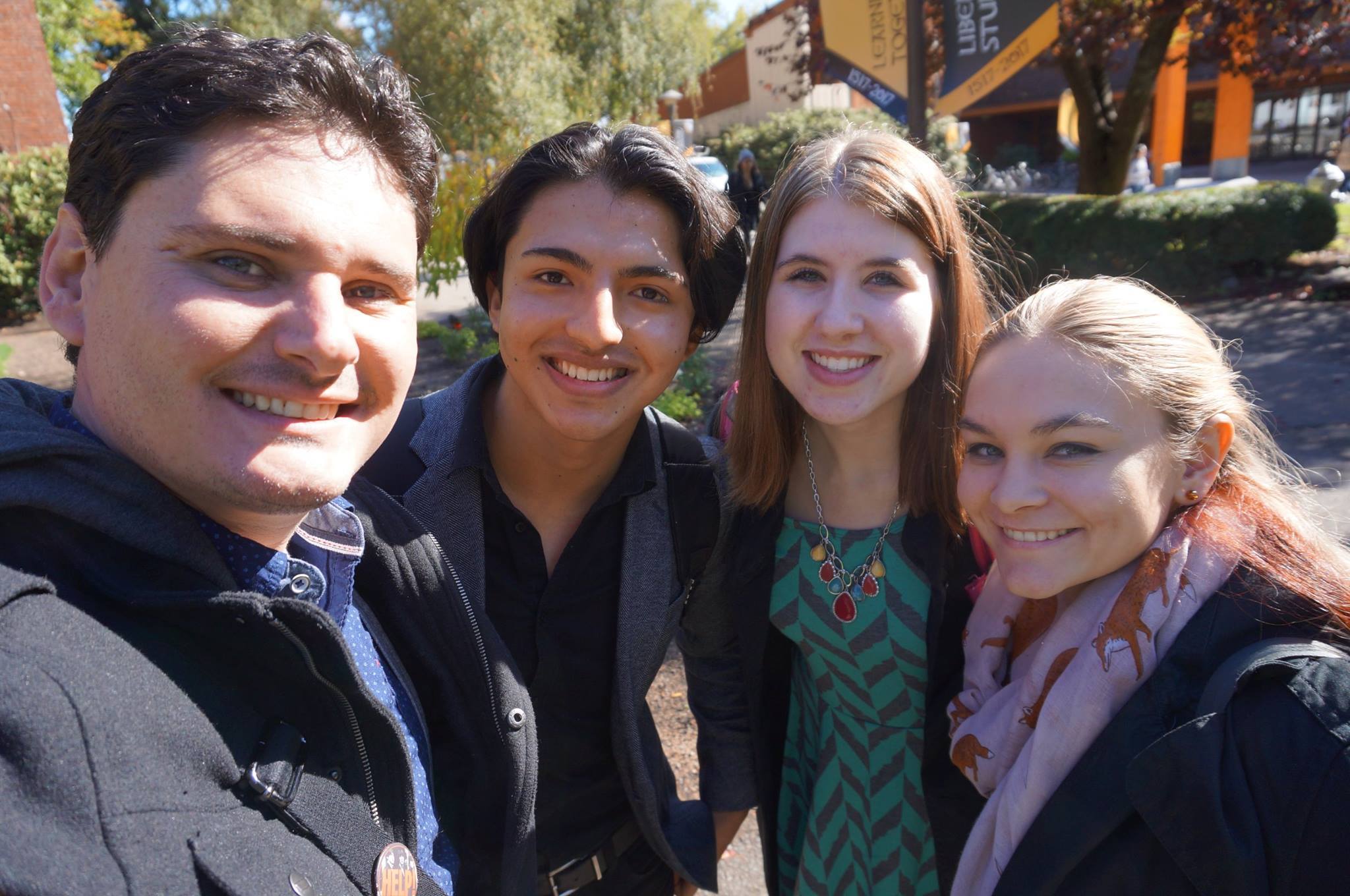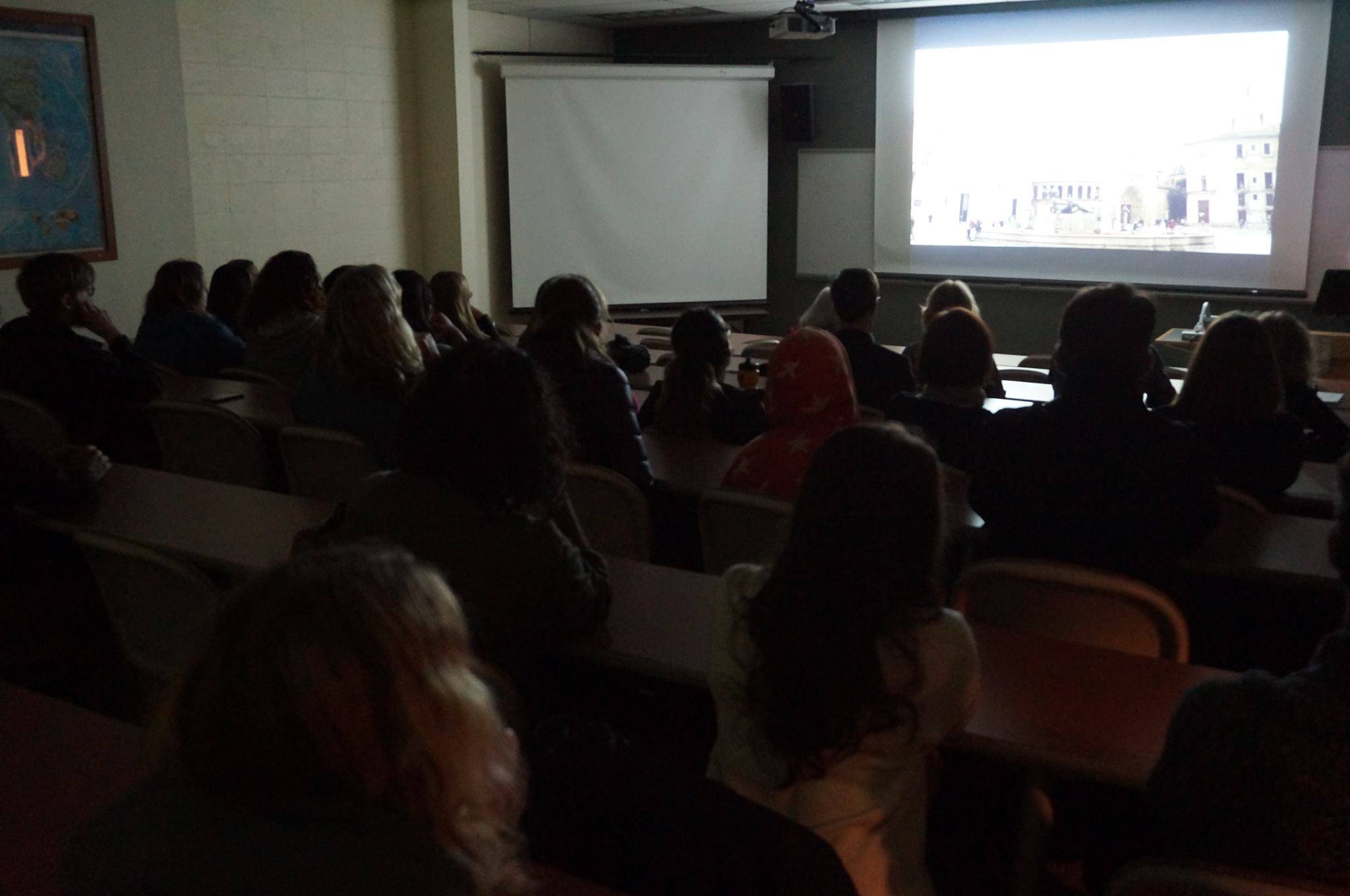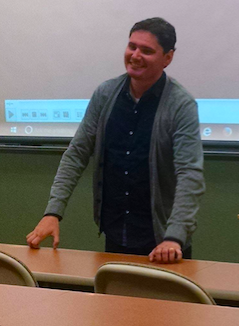 In October of 2016, the Uruguayan filmmaker Pablo Martínez Pessi–while on tour around the U.S.–visited our campus as a special guest for the Department of Languages and Literatures Film Festival. The occasion was the screening of Martínez Pessi´s documentary "Your Parents Will Come Back" (2015) which has been widely recognized at international festivals and was chosen as the best Uruguayan documentary of 2015 by the Uruguayan Film Critics Association.
This is a film that tells a unique story: six Uruguayan children between the ages of 3 and 17 and living in exile, briefly visited Uruguay in 1983, something their parents could not at the time, due to the risk of their becoming political prisoners of the ruling military regime. The title of the movie was taken from the chanting that welcomed the children upon their arrival to the capital city of Montevideo. This visit holds symbolic value of resistance and hope even today and at the time constituted a powerful political gesture. However, for some of the children it was also a challenging, disturbing experience that called into question their identities and their most important relationships. In the documentary, the children–today adults in their 30s and 40s living in Denmark, Italy, Spain, Belgium and Uruguay– opened up to Martínez Pessi to talk about their feelings then and today about their famous trip and the impact it had in their lives.
The screening of "Your Parents Will Come Back" and Pablo Martínez Pessi´s visit were possible thanks to the support of multiple entities including the Uruguayan Ministry of Foreign Relations, the OEI (Organization of Ibero-American States), its program on education and human rights , and PLU organizations including the Hispanic Studies Program, the International Honors Program (IHON), the Global Studies Program, the Marriage and Family Therapy Program and the Center for Media Studies.
Pablo Martínez Pessi holds a degree in Audiovisual Communication from Uruguayan ORT University. His training in scriptwriting has been funded by organizations such as the Spanish Carolina Foundation. He has also received important scholarships in the field of Executive Production by organization such as Morelia Lab and EICTV. He has participated as Executive Producer on many cinematographic projects. In 2006, Pablo founded Gabinete films, a company for which he wears multiple hats: director, producer and editor. He has taught Cinematographic Editing at the University of Montevideo, at the School of Film in Uruguay and at the School of Communication for the ORT University in Montevideo. In 2009 he premiered his first film Desde las aguas/From the water, which won the award for best Uruguayan documentary at the documentary festival ATLANTIDOC 2009. He has also directed Normal (2012) and various shorts.
Official Website
AWARDS
2015 BEST DOCUMENTARY OF URUGUAY– ACCU, FILM CRITICS ASSOCIATION OF URUGUAY.
2016 MEILLEUR FILM DU JURY JEUNE – RENCONTRES DU CINEMA SUD-AMÉRICAIN -MARSEILLE REGION.
2016 BEST DOCUMENTARY OF LATIN AMERICA – RDOC, INTERNATIONAL DOCUMENTARY FILM FESTIVAL OF DOMINICAN REPUBLIC AND THE CARIBBEAN.
2015 BEST INTERNATIONAL DOCUMENTARY – TELAS, SAO PAULO INTERNATIONAL TELEVISION FESTIVAL.
Photo credits
Photo 1 Director Pablo Martínez Pessi and students Elmer Coria-Islas, Kate Hall and Kaja Gjelde-Bennett. Photo Courtesy of P. Martínez Pessi.
Photo 2 Film Screening Photo Courtesy of P. Martínez Pessi.
Photo 3 Director Pablo Martínez Pessi Photo Courtesy of Laurence Schumann
Photo 4 Tacoma Poster