News from Humanities Alumni
PLU's mission is reflected in teaching and learning excellence in the Division of Humanities. We celebrate the accomplishments and hard work of our students who have gone on to conduct lives of "thoughtful inquiry, service, leadership, and care- for other people, for their communities, and for the Earth."
Here are a handful of reports we have received from alumni and graduating students this year.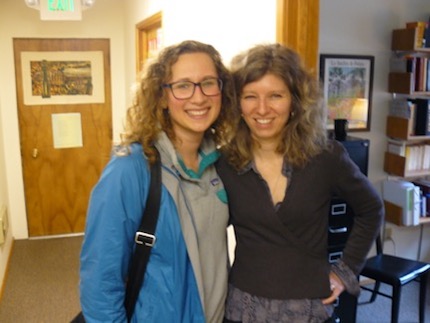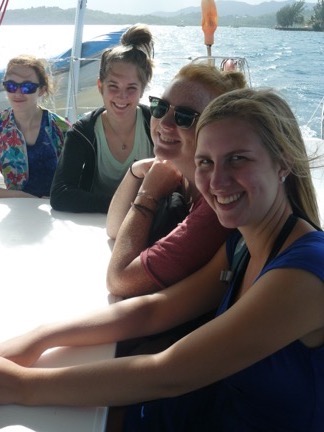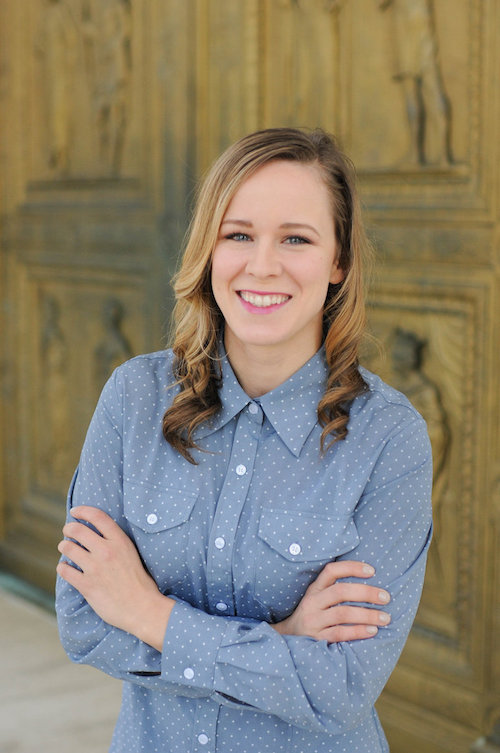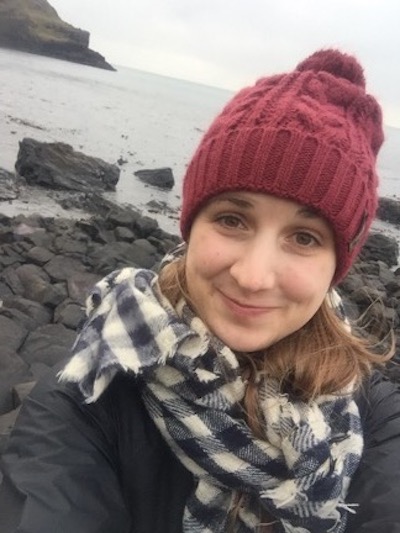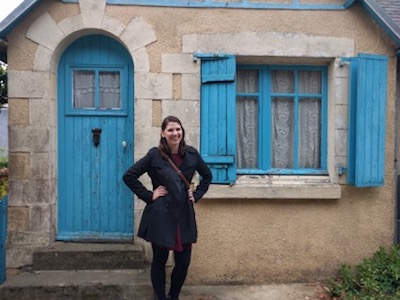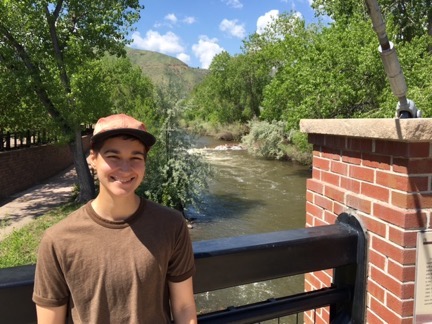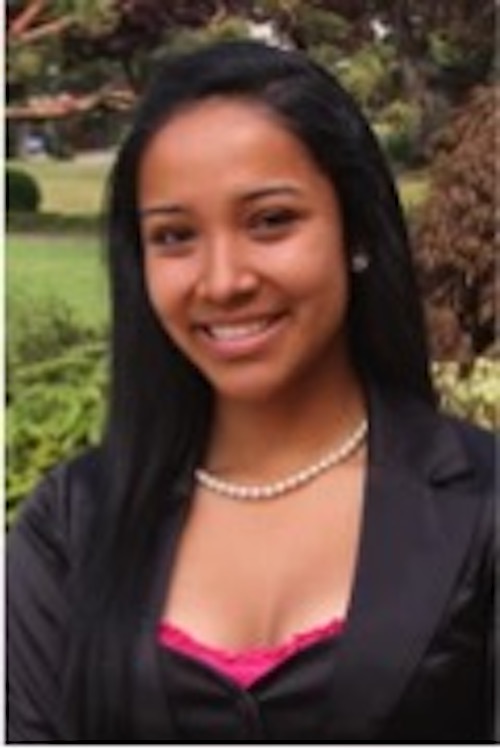 What do French majors and minors do after graduating from PLU?
Associate Professor of French, Rebecca Wilkin, sent a few emails and Facebook chats to find out. Signe Johnson (Class of 2011; Major: French; Minor: Printing & Publishing Arts) teaches junior high school math in North Central Iowa, not far from where she grew up. She adores her students and finds teaching exhausting but incredibly rewarding. "PLU helped me establish a strong foundation in critical thought," she reflects. "Above all, I feel empowered to ask questions as I continue learning and to help serve my local community while embracing the differences of those around me." Her advice for current French majors is the same advice her dad offered her when she decided to become a French major at PLU: "learning is never a waste of time."
In Saint-Brieuc, France, Bethany Powell (Class of 2013; Major: Environmental Studies; Minors: French and Biology) works with high school students to improve their English speaking and listening skills. Bethany draws on her PLU education to ask "big enough questions" of herself in planning lessons about American history and current events, encouraging her students "to use their second language to support thoughtful inquiry." Bethany recommends the Teaching Assistantship Program in France: "your language skills will grow and you'll get a taste of teaching"… as well, perhaps, of galettes, crèpes, and a buttery pastry called kouign aman.
Logan Rand (Class of 2013, Major: Chemistry; Minor: French), a Ph.D. student in biogeochemistry at the Colorado School of Mines, will soon be heading to France as a Fulbright U.S. Scholar to pursue research at the Institut Physique du Globe de Paris. He'll be investigating nanoparticles in French streams and rivers, distinguishing engineered ones from naturally occurring ones using "single particle inductively coupled plasma-mass spectometry" or spICP-MS. Way to go, Logan!
A stint as a Peace Corps Volunteer in Togo inspired Sarah Slinker (Class of 2013; Majors: French and Global Studies; Minors: Anthropology and Political Science) to pursue an MSc in Migration Mobility and Development at the School of Oriental and African Studies at the University of London. Sarah reports that "PLU's small, seminar-like classes, research- and writing-intensive curriculum, heavy reading loads, fast-paced and rigorous learning environment, and strong emphasis on diversity, cultures, languages, and interdisciplinary degrees" helped prepare her for graduate study. For students contemplating graduate school, she recommends "a gap year (or three)."
There will be no gap year for Molly Lindberg (Class of 2017; Majors: French and Global Studies; Minor: Classical Studies): "I am grateful and relieved," she confides, to have been accepted to French Ph.D. programs at Northwestern and Columbia. "But I dread the question, 'where are you going?,'" because she hasn't made her decision yet. Plus, "making a choice also means accepting that I am going to leave PLU, where I have found such wonderful friends and professors."
We certainly miss our graduates, with whom we develop close relationships over four intense years, but not as much as we admire the diverse paths they forge for themselves after leaving us. Allez les Lutes! If you are a French major or minor alumnus reading this, please drop us a line (wilkinrm@plu.edu) and tell us the story of your post-PLU path!
What are some Hispanic Studies alumni doing post-graduation?
From Jenae Poe:
PLU's emphasis on social justice, global perspectives and sustainability greatly impacted the course of my life, education and career. In 2009 I participated in a PLU study away program in Mexico, where we traveled to several indigenous villages in Oaxaca and Chiapas to learn first-hand about the impacts of trade liberalization on rural peasants and farmers. Something about those interactions have always stuck with me, and I have continued to develop my career from this place of curiosity about the global economy – and how it can either hinder or foster sustainable development.
I graduated in the spring of 2011 from with a Bachelor of Arts in Hispanic Studies, with minors in both Communication and Global Studies. After working in Seattle as a bilingual paralegal for a few years, I moved to Washington D.C. to pursue a Master's in International Affairs at American University's School of International Service, where I focused my studies on the role of investors and companies in international development and sustainability. I paired my degree with two valuable internships at organizations that focused on securing land tenure for Indigenous Peoples, and making global agricultural supply chains more transparent and ethical.
Every day we hear about companies making new commitments to various social and environmental policies, whether it be removing antibiotics from their poultry supply chains, increasing their minimum wage, or committing to lower their greenhouse gas emissions. While much of this is considered to be "greenwashing" or public relations rhetoric, multinational corporations are recognizing that they can no longer continue with business as usual. It is often assumed that these changes are driven by consumer preferences, but I have come to find that investors are the major player when it comes to moving the needle on social and environmental responsibility.
This realization led me to my current position in the field of responsible investments at a leading proxy advisory firm. Increasingly, institutional investors are concerned with Environmental, Social and Governance (ESG) performance indicators to better protect their investments. In my current role as an ESG analyst, I evaluate companies' commitments and conduct to help inform investors on how to cast their annual proxy votes in a responsible manner. Given the current socio-political environment and increased scrutiny towards corporations who fail to manage these risks, investors are more concerned than ever with Environmental and Social performance, increasing the number of proposals they submit to their companies on issues like climate change and political contributions every year.
More and more, I am witnessing that the values of social justice and sustainability embodied by PLU are now increasingly important in nearly every sector of society – even for investors. As the PLU community knows very well, Mary Oliver asks us to tell her what it is we plan to do with our "one wild and precious life". I answer this quote with another quote by Howard Thurman: "Don't ask what the world needs. Ask what makes you come alive, and go do it. Because what the world needs is people who have come alive."
From Yesenia Arellano:
I graduated in 2013 with a Bachelor of Science in Psychology and a Bachelor of Arts in Hispanic Studies. After graduating I continued my work in the community, collaborating with various action agencies committed to provide access and resources for our most vulnerable populations. Working in my community has been an invaluable experience. It reinforced my passion for mental health and community wellbeing. A year post-graduation I began my graduate education in Mental Health Counseling at Seattle University. My hunger for social justice and eagerness to learn how I may best impact my community began during our passionate discussions in the classroom at PLU. My Hispanic Studies classes challenged me to identify the social injustices taking place within and outside of our community and empowered me to search for positive change. The rich and extensive history of the various Hispanic and Latino cultures awakened my desire to impact history for the better. Spending a semester in beautiful Oaxaca and completing an internship in some of the most underprivileged neighborhoods strengthened the importance of exposing ourselves to culture. It reminded me that learning more than just the language is a need for those invested in becoming effective multicultural helpers. Today, as a clinical intern I get to apply all that I have learned during my undergraduate and graduate education in my mission to promote optimal mental and emotional health. I am honored to say that I am one of the few interns that can provide one-on-one therapeutic services in Spanish to uninsured community members. Our consumers represent a variety of Hispanic and Latino cultures and I am beyond blessed to accompany them on their journey towards mental health and wellbeing. I cannot stress enough, how grateful I am for the valuable education, support, and professional development opportunities that PLU allowed me to experience. During my four years at PLU, I met wonderful mentors that empowered me to be a social advocate and follow my passion for serving my community. I am confident expressing that my time at PLU was invaluable.
What are former Philosophy majors doing?
Terrell Hawkins writes, "Since graduation I have become an AmeriCorps and serve with the Tacoma Urban League. I am humbled and inspired to see young men of color unearth the beauty and power of being able to think."
James Olson writes, "I work full time for the strategic nonprofit partner of the Minneapolis public schools. My role is in workforce building, and working with under-resourced youth. I'm on a team that does this major internship initiative where about 800 high-school aged students each summer in Minneapolis intern at companies that would really otherwise only take college interns. My job is sort of think-tanky in its best moments. In many ways, it's a philosophy job :), which is something they tell you doesn't exist! So tell your current students that!"
Kelli Blechschmidt is using her double majors of Philosophy and Political Science working in municipal government in Seattle where she prides herself on working on teams focused on diversity, innovation and employees.
McKenzie Williams writes, "Since graduating from PLU I have been working with the workforce education programs at a local community college. I have been accepted to graduate school, and plan on starting coursework towards a PhD in Philosophy in the fall at UNT."