"All Tradition is Change": Redefining Community in the SCC
May 13, 2021
By Caitlin Klütz '21
English Writing Major
2020 has been no stranger to change. Change in communities, ways of life, understanding, normality, mindset: change seems to be the common theme of 2020.
With the significant changes that PLU has had to make during the ongoing Covid-19 pandemic, Dr. Jason Schroder, Director of the Scandinavian Cultural Center, spoke about how his position has changed. Regarding responsibilities that he originally carried out in the SCC, Schroder says, "We've always been about community with our members, and the way that they're used to making community isn't happening."
Events at the SCC this year, including community classes, the Sankta Lucia Festival, Nordic Folk dance lessons, and all kinds of planned seminars, either stopped or changed. Nordic folk dance lessons, normally taught by Leslie Foley and Bob Hamilton, are off the table. Rosemaling is a traditional form of art originating in Norway that consists of painting specific flower motifs on wood or objects. In October 2019, there were multiple classes by Marilyn Hansen, a skilled rosemaler with 35 years of experience teaching the traditional Norwegian art form that consists of painting flower motifs on wood or objects. In 2020, these classes had to be paused.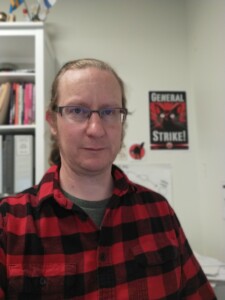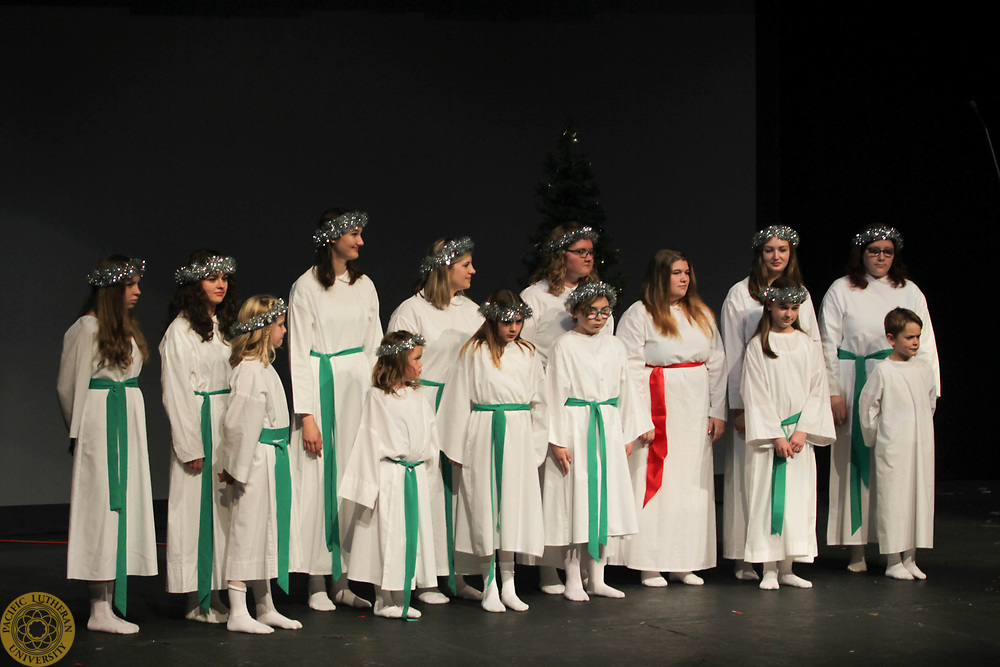 An important event for the SCC every year is the Sankta Lucia. The holiday celebrates the Sicilian saint, Sankta Lucia, who stood up for her beliefs while facing persecution. Though originating in Sweden, the Festival is also celebrated in other Scandanavian countries like Norway and Denmark.  At PLU, the Sankta Lucia Festival went remote this year. Normally celebrated with singing choirs, candle vigils, cookies, and warm drinks, this year's festival included videos of songs and candle ceremonies, inviting community members to have refreshments at home and chat along with the livestream.
At PLU, the Lucia is chosen from an essay and interview process. Applicants show their dedication to service and demonstrate Luther's core elements of higher education. The chosen Lucia is granted a $1000 scholarship. This year's scholarship was awarded and the students were celebrated, even though the celebration had changed.
In addition to planning such events, Dr. Schroeder has also prioritized community in less formal but equally important ways. That includes "checking with people, I make phone calls now a lot. I'd spend over an hour on the phone with some of our members because they either live alone, or they don't see people very often and they just want to talk to somebody about something they're passionate about." Scandinavian heritage and an appreciation for Scandinavian traditions is therefore a key way for some to maintain connection in the pandemic. 
Dr. Schroeder emphasizes that everyone is welcome at the Scandinavian Cultural Center, whether or not they come from or have studied Scandinavia. He invites everyone to become a member.  This year, the cost of membership was lowered. "We decided [even though] normally a membership is $25 per year, we changed it to $10. For everybody, that's the normal student price for a year. So now everybody's $10." Memberships include a year's subscription to a quarterly-published Scandinavian Scene newsletter, and a year's subscription to the ResoLute, published biannually.
He also invites everyone, whether or not they are members, to attend virtual events. On Halloween 2020, the SCC debuted a virtual lecture/webinar on Halloween regarding folktales about witches and wizards in Scandanavian Folklore. The webinar, "'Wizards And Magicians Were Found Everywhere': Legends Of Witchcraft From The Nordic Countries" featured Dr. Amber Cederström. She spoke about the research for her dissertation, which focused on the legends of witches in the 15th, 16th, and 17th centuries in Scandinavia. This event and the Sankta Lucia were both free.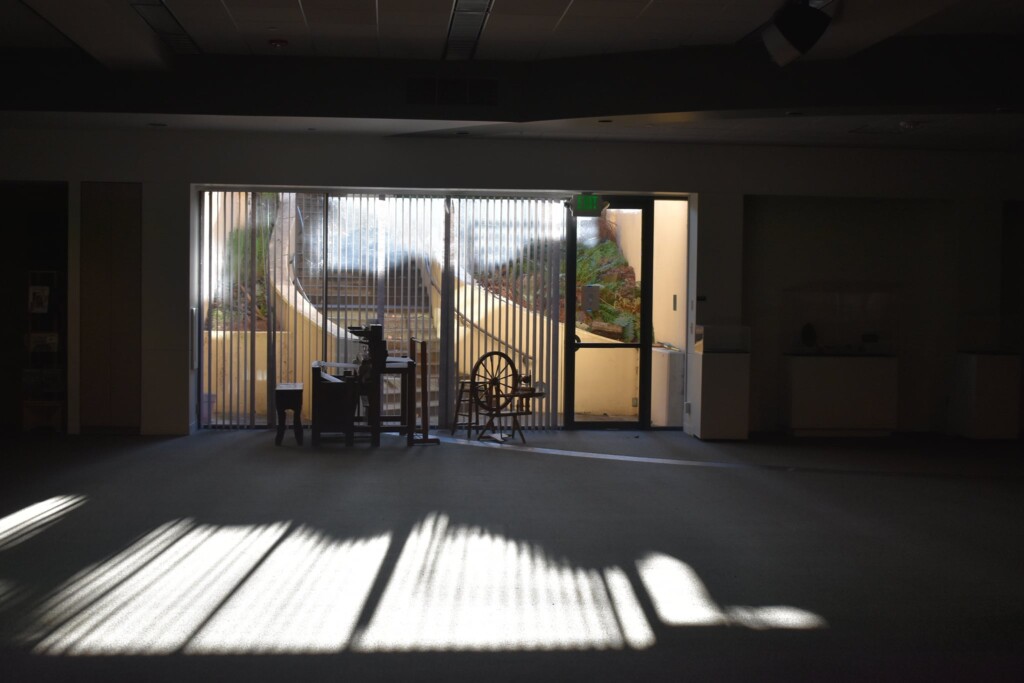 Changes to tradition are nothing new, and are in fact what humanities is all about. Upon being asked why people should be connecting to humanities spots like the SCC, Schroeder says, "[The] idea of tradition being passed on, it changes. You'll hear me say, if you ever have to take a class with me, all tradition is change, which is a quote from Swedish folklorist Barbro Klein." He emphasizes that tragedies create surges of culture that inspire human connections. For example, both world wars inspired poetry and fiction that brought peoples together. These cultural products changed people, created new connections, and led to more cultural change. "And that really shapes a lot of history…the stories that come out of [crisis],  how people reacted, helps us to understand yourself now."
"Humanities [are] how we define ourselves and make ourselves and relate to one another." Schroder continued. "Think about how people put things together and why they put them together. I think it's an important part of what humanities does." Through the crisis this year, people have reached out to each other on social media, platforms like Zoom and GoogleMeet to remain connected, and many of those connections were supported by culture and art —talking about the latest TV shows, movies, and books brought families and friends together.
At the same time, using humanities has connected us in a way so that we can listen to each other, learn from each other for the benefit of us as a whole.
The meaning of community has changed in a multitude of ways this year, changed in a way to reflect on the way we perceive each other in our communities, much less the world. But we need, more than ever, to listen and learn. To connect to our communities is to listen, to then learn from each other in order to heal. The Scandinavian Cultural Center, Dr. Jason Schroeder emphasizes, intends to continue being part of that work in the years ahead.