The Future of Classics at PLU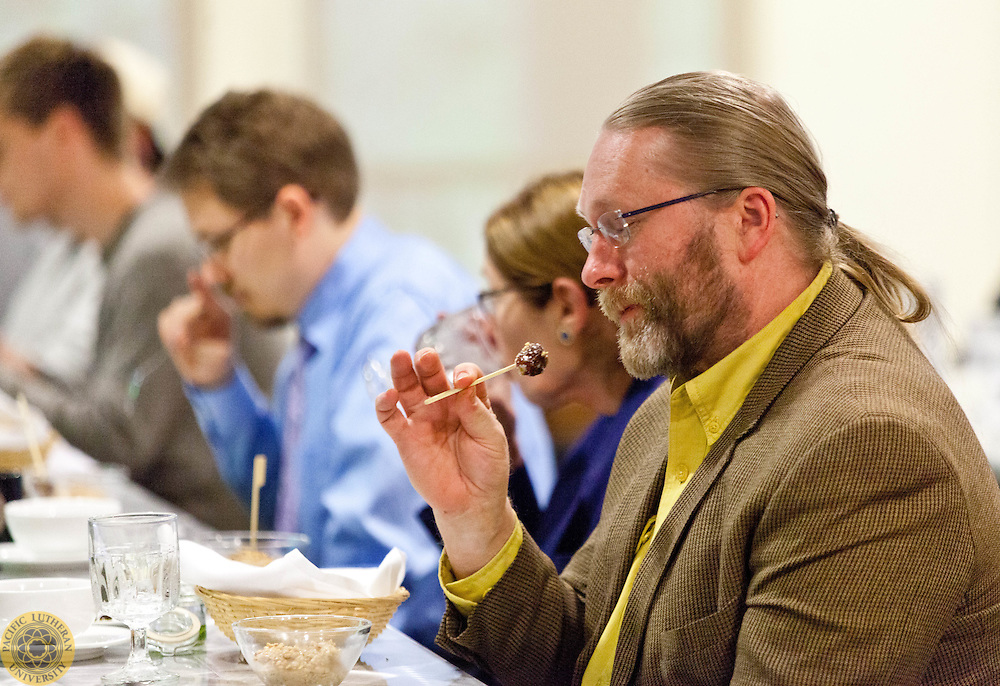 May 7, 2018
By By Kevin J. O'Brien
Dean of Humanities
As you know, PLU went through a difficult process of prioritization this year, responding to lower enrollments and seeking to proactively budget for a sustainable future rather than wait until we reached emergency conditions.

This led to hard conversations and hard choices, ultimately made by the Board of Regents.  The most drastic impact on the Humanities has been the reduction of our Classics Program, which will be moving from a major to a minor, staffed by one faculty member rather than two.  At the end of this year, Eric Nelson will begin a well-deserved retirement, and Tyler Travillian will be the lone professor of Classics.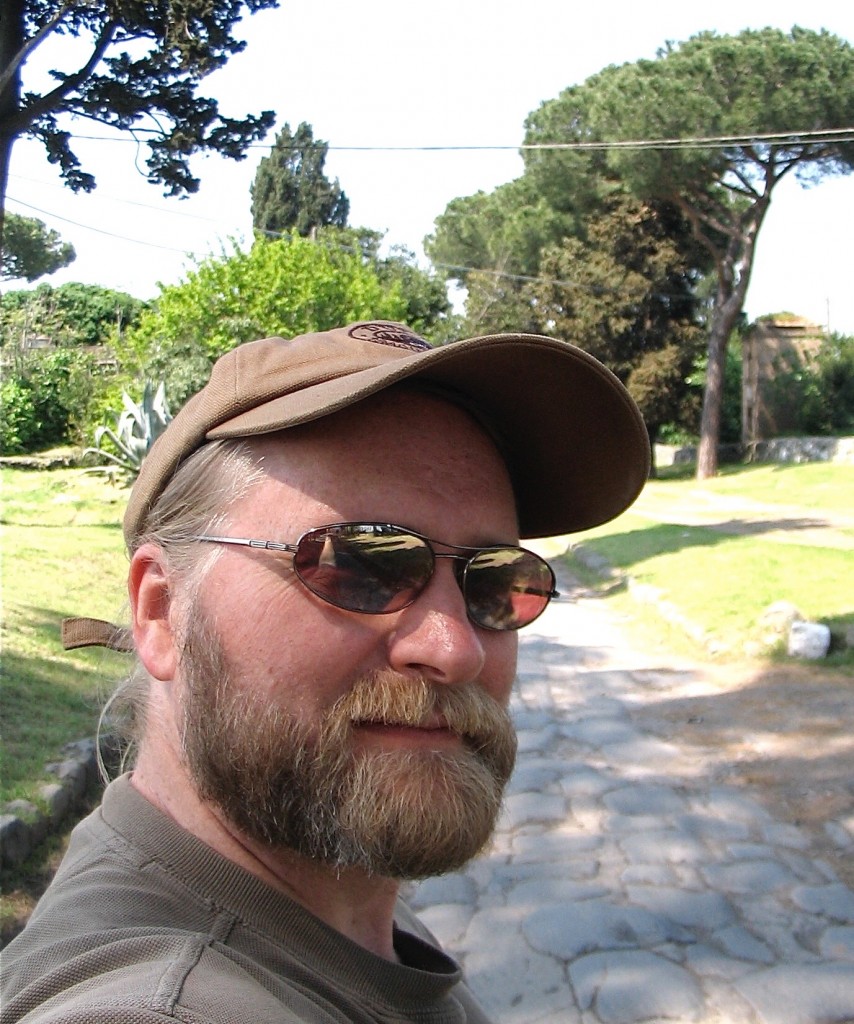 We wish our colleague Eric Nelson a joy- and rest-filled retirement, well-deserved after thirty years of teaching and collegiality and work at PLU. His dedicated service, his strategic thinking, and his generous sense of humor will be missed. But we are happy that he and his wife Susan Rowan-Nelson—also a PLU graduate and a veteran professor— will be enjoying time on their boat on the Puget Sound. And we are very pleased that Tyler Travillian will remain with us, continuing to sustain and expand this vitally important program for PLU. In the 2018-19 year, Tyler will be joined by Dr. Eric Thienes, a PLU alum, to ensure that our existing Classics majors have all the classes they need to finish their program.
A time of transition is a good chance to take stock, and I want to call attention to three particular strengths of the program that Eric and Tyler, along with our former colleague Rochelle Snee, have built.
First, PLU's Classics program is a flagship for the liberal arts side of PLU's mission and identity. When I talk to prospective students, I use the Classics as a key example of how we achieve our mission. PLU believes that we can best prepare students for thoughtful inquiry, leadership, service, and care by giving them a sense of the historical foundations from which our current world has come, by teaching them long-tested tools of critical thinking that will help them no matter what work they do and where life takes them.  We teach Aristotle in the language he spoke, we explore issues of race and ethnicity in part by relating them to such issues in the Greco-Roman world, and we are tracing the roots of the contemporary medical profession thousands of years into history.
Second, Classics is one of the most innovative academic programs at PLU. Our Classics faculty work with the departments of Women's and Gender Studies, Religion, Honors, History, English, and Art, to create cross-listed and complementary courses that integrate the study of the Ancient World into other programs. They redesigned the way they taught language to create an innovative and intensive approach that has students reading complicated and historically important texts in their first semester studying Greek and Latin.  They developed a course on digital literacies, teaching their majors how to combine the skills of careful reading, interpretation, and critical thinking with practical work in web design and communication. They also created the most comprehensive recruitment plan in the Division of Humanities, building relationships with local high schools and attracting some of our most academically impressive students.
Third, our Classics program is a resounding success at producing educated students who do good work in the world. Graduates have gone on to become Professors in the field, filmmakers, clergy, financial analysts, lawyers, politicians, video game designers, Peace Corps volunteers, and dozens of other professions.  A 2016 Classics major who is currently pursuing a Ph.D. in engineering wrote this about his degree:
My Classics degree, to me, exemplifies every virtue and value of a liberal arts education, and also everything unique and exceptional about PLU as an institution. . . .  By studying holistically the culture, life, and beliefs of another society, I could step outside, if only partially and momentarily, of my own cultural biases, customs, and predispositions; I think that is the epitome of what a liberal arts education is, and an integral part of what a PLU education should aim to be.
Another student who graduated last year emphasized how Classics had expanded her awareness of the world:
Classics as both subject of language and culture has instilled in me an appreciation of all languages, a love for history, but also a critical lens toward the western world, and what we consider western civilization. . .  I have done amazing work through my courses – work that ties together ways of understanding ancient literature in regards to sexuality and autonomy and critiques the current systems we have in place of acknowledging sexuality and addressing issues of consent.
We are incredibly proud of these and all our other Classics graduates.
We regret that this effective, innovative, and valuable program will no longer be available as a major, but we are very happy to be retaining our Classics minor, and a related minor in Early Christian Studies through a partnership with the Religion Department. We in Humanities will be doing all we can to support these programs and the ways they advance PLU's liberal arts tradition and the vital importance of the Classics to all the work we do.
PLU is not alone in facing enrollment challenges —that trend is common throughout the landscape of private higher education.  But by retaining our commitment to the Classics as a minor, we set ourselves apart as a university that cares deeply about questions and traditions that have endured and evolved for many centuries through changing times and conditions. Changes and challenges are inevitable, but we in the Humanities remain committed to the Classics and its essential role in PLU's future.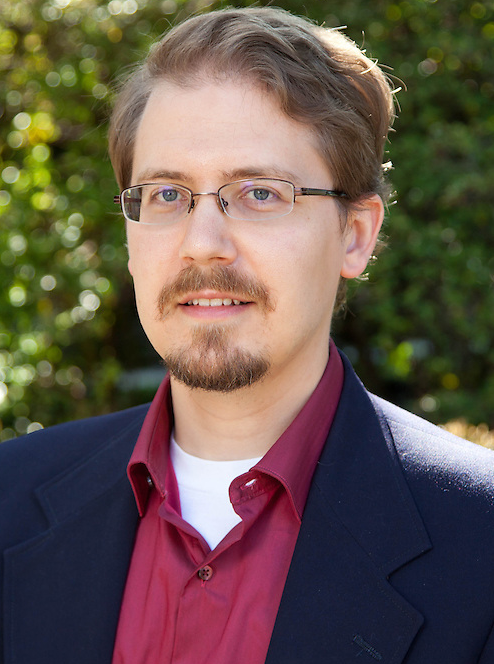 Assistant Professor Dr. Tyler Travillian will remain on the Classics faculty.
PLU alum Dr. Eric Thienes will continue as a Visiting Assistant Professor of Classics in 2018-19.