Greetings from the Dean 2020
May 6, 2020
By Kevin J. O'Brien
Dean of the Division of Humanities
We will probably be talking about the 2019-20 school year for the rest of our lives.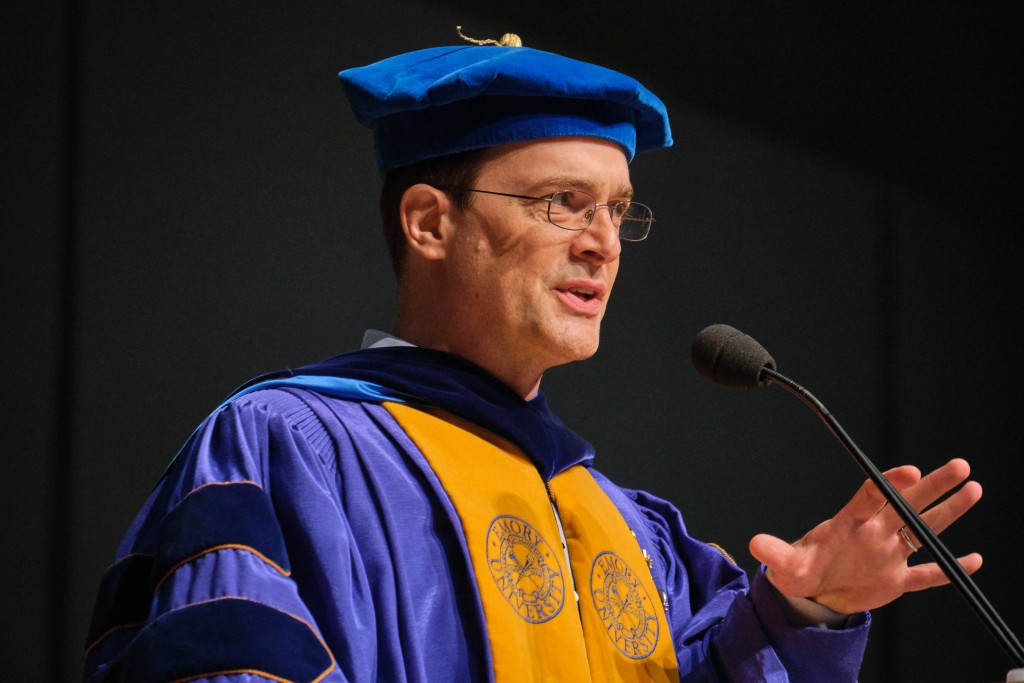 In March, responding to the regional outbreak and global pandemic of COVID-19, PLU closed most of campus and moved all learning online. While doing what we could to help flatten the curve of infections and hospitalizations, we also did our best to maintain our educational community from a distance. We adapted to new technologies and new ways to relate, and by the end of the semester many of us who had never run a videoconference or managed a transcontinental group project became experts at digital communication and distance learning. It was not easy, in the context of mourning and uncertainty, but we continued our work and completed the year.
In this issue of Prism, you can read a few examples of how faculty and students in PLU's Division of Humanities responded to these changing conditions. There will be many more stories to tell  about this. I hope we will keep learning from those stories, using the experience of this pandemic to become more thoughtful, more humane, more grateful, and more committed to the common good.
Most of this year's Prism isn't about the Coronavirus, though, because it was written before we were aware of the virus. You can read profiles of all the new faculty who joined us in Fall 2019, stories about exciting examples of student faculty research, reflections on two study away courses, an analysis of the Visiting Writer Series in its 15th year, and an account of the amazing work students are doing at the Parkland Literacy Center. I hope we will continue telling these stories, too, because —before, during, and after a pandemic— the students and faculty in Humanities do amazing work serving the community, developing art, exploring the world, passionately engaging research, and teaching diligently. 
The stories in this issue were written by students in Professor Scott Rogers's January course on "Writing for Professional and Public Settings" (ENGL 323). Each took on a writing assignment, interviewed subjects, and crafted a great article. This website was then designed by our Digital Humanities Lab Tutor, Sami Hoskins, a graduating senior. Their work demonstrates the amazing capacity of PLU students. 
It's an honor to present to you this issue of Prism and the stories contained within it, which I hope we will be telling for many years to come.