A Passion for the Classics with Professor Luke Parker
May 7, 2020
By Katie Hogan '20
Business Major
In a world that is so hyper-focused on economic success and finding the "right" career, many students tend to think of their education solely in terms of concrete professional goals. In my conversation with Visiting Assistant Professor Luke Parker in the Classics department, though, I heard many times that education should be at least as much about seeking meaning and purpose in life.
A New York native, Professor Parker first found his love for Classics as a freshman at Vassar College, studying ancient Greek and western philosophy for his undergraduate degree. This inspired him to enter graduate school in the subject. After defending his doctoral dissertation at the University of Chicago, he began teaching courses in Classics here at PLU and has been finding ways to incorporate his passion into his teaching while encouraging his students to find theirs, as well. 
Professor Parker understands the Classics as "a kind of archive in which we can see highly diverse people and cultures reflecting life's meaning in all kinds of historical circumstances." So, he helps students to learn from ancient texts about questions and ideas that can inform, guide, and raise questions for a meaningful life. Ancient texts are not just records of the past; they also invite interpretation and ask readers to determine what they value and prioritize. 
For example, when Professor Parker teaches a course on Roman civilization, he includes not only attention to texts from ancient Rome, but also analyses of the very different ways those texts were understood during the American revolution, the Haitian revolution, and the rise of Italian Fascism. In each period, interpreters focused on different aspects of Roman history. Students learning this become better equipped to make their own decisions about what to take from what they read, choosing which aspects are most relevant to our time and to them personally. 
Professor Parker is particularly passionate about working with students who might not fit stereotypes of the "traditional" college student. He enjoys working with first generation students, students of color, and representatives of other marginalized groups, and he believes that the Classics can resonate with these students and empower them to engage and to change the dominant culture. 
Classics, Parker explains, need not be exclusive or elite, and should not be about worshipfully studying some "old dead white guys" and trying to make more people in their image. Instead, Classics are inclusive, open, and inviting.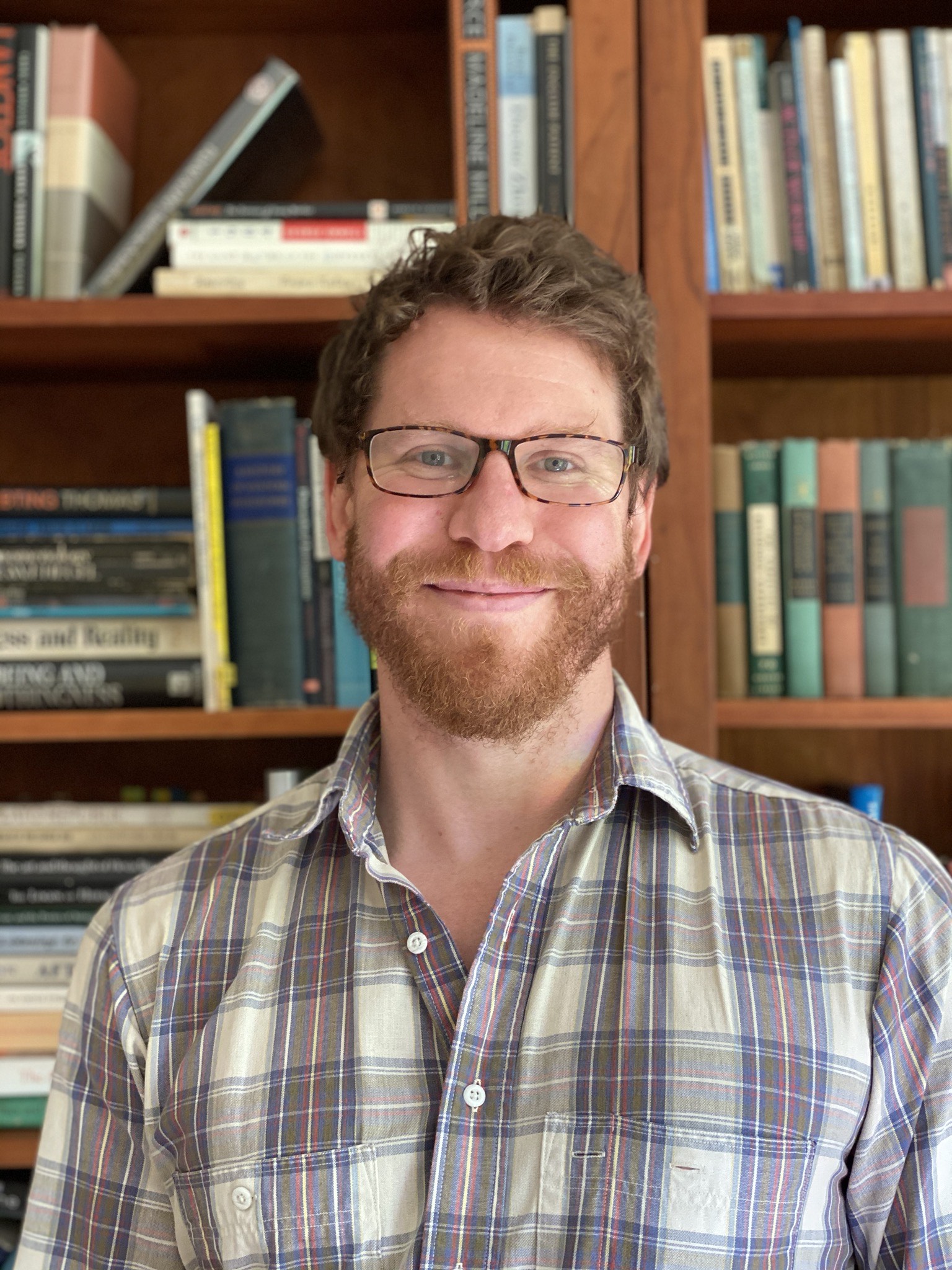 Professor Parker tells students: "It's about your own dialogue with the material, not me telling you what you should think about it. . . .  These cultures and texts have been read and discussed for thousands of years because people continued to find them interesting and valuable for their own experience. At the end of the day, it's up to you to decide—guided by the knowledge and expertise of professors—what this can and will mean in the 21st century." When students are empowered to identify what matters in these texts and how they should be understood, they are active and engaged, they participate in the Classics. 
Professor Parker wants students leaving his class to not only have learned from the texts they read, but also to realize that they can go further with what they've learned and discussed. He wants them to continue the conversations begun in the class, and to remain curious.  Above all, he wants students to know that they have agency and can find their own meaning in texts and in the world. 
Talking to Professor Luke Parker was a refreshing and eye-opening opportunity, and I was happy to hear first-hand about his passion for his studies and his teaching.  On my way out the door, he reminded me to remember my own passion and to follow it.