Learning and Teaching with Professor Xi Zhu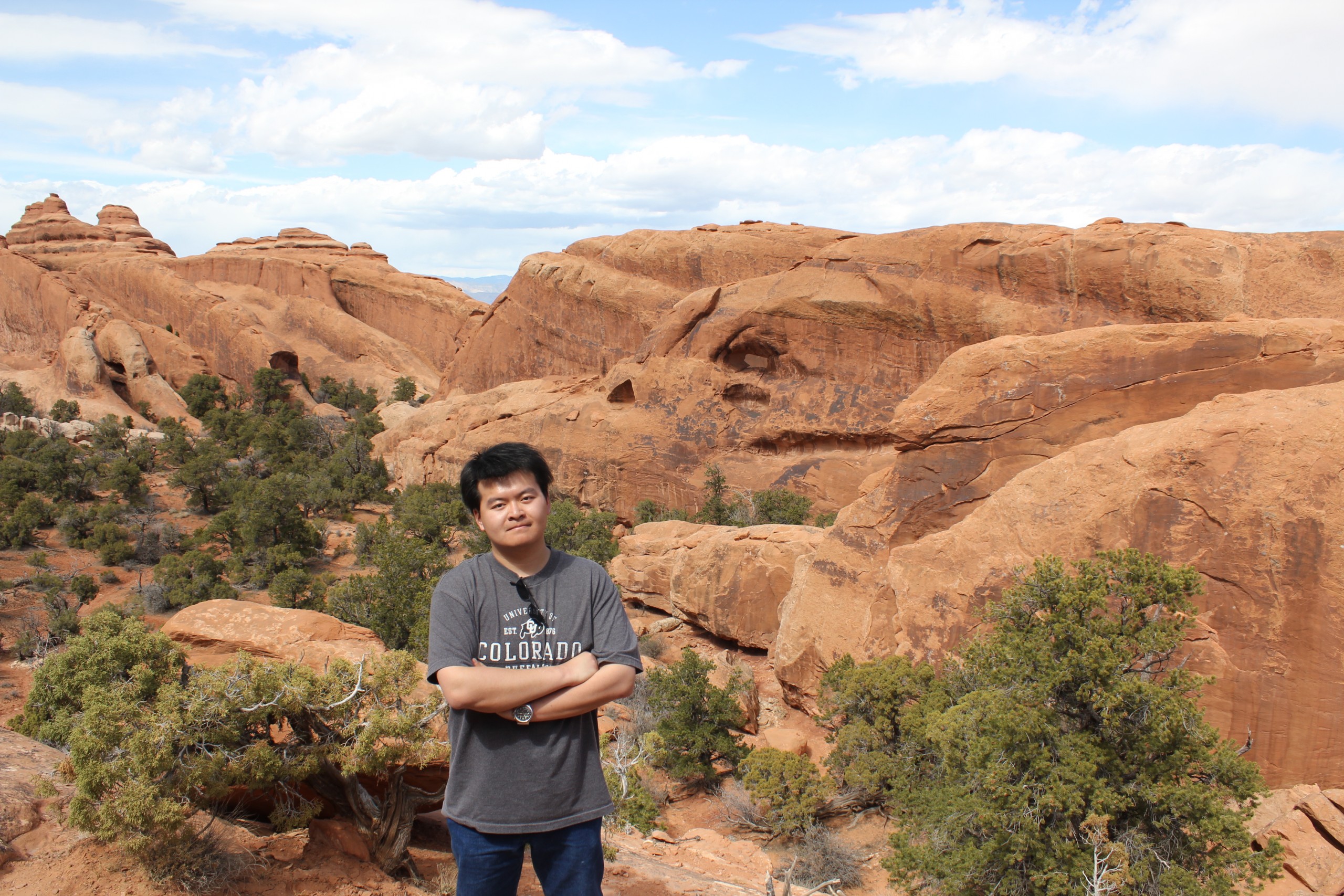 May 7, 2020
By John Evanishyn '21
Environmental Studies & English Major
You may have heard professors say that they still feel like students, learning every day. But Visiting Instructor of Chinese Xi Zhu is a true embodiment of this idea.
You may have heard professors say that they still feel like students, learning every day. But Visiting Instructor of Chinese Xi Zhu is a true embodiment of this idea. 
At PLU, Xi Zhu is a teacher, with valuable knowledge and deep interest in Chinese pre-modern literature. But every day this past fall, after teaching his course at PLU, Zhu commuted north to the University of Washington to take a class for his PhD. While both teaching a class and taking a class, Zhu was also working on his dissertation. 
As a doctoral student, Zhu is studying a manuscript version of a pre-300 B.C.E. Chinese text known in English as the Classic of Odes. The ancient text contains three-hundred-and-five poems of unknown authorship. Professor Zhu notes, "at that stage in China, the idea of authorship or the idea that someone possessed ownership over a specific poem did not exist." While this seems quite foreign to a world driven by ownership and copyrights, in pre-modern China, poetry was public domain and for public use.
Xi Zhu was born in Ningbo, China, and earned his undergraduate degree in Shanghai. After graduating, he came to the United States to further pursue his graduate degree with a focus on pre-modern Chinese manuscripts. He notes that people are often stumped by this part of his story. Zhu recalls the many times he has been asked, 'If your research topic is Chinese manuscripts, why are you here in America?' Zhu's simple reply to this question is "methodology." He wanted to be trained in analyzing texts through the Western tradition, which he believes is unique in its linguistic approach and textual criticism. And with the majority of unearthed Chinese materials available in electronic form, Zhu can work from whichever country he likes, as long as there's Wi-Fi. 
As an instructor, Xi Zhu has prior experience teaching Chinese language and literature courses at the University of Colorado Boulder and at the UW. Still, Zhu acknowledges that he is "a rookie" among PLU's other professors. With this difference, though, Zhu suspects there are strengths. "As a student, I feel like I can relate my study and the learning experience with the students in my class."  Sometimes the knowledge, age, and experience of professors can make them seem unapproachable. But, as a student, Zhu shares the same busy and very well-occupied life as a PLU student. He suspects that students may find him more approachable because of this parallel.
What brought Professor Zhu to PLU? The challenge of designing his own course and "the chance to teach both language and literature." Getting the opportunity to teach Chinese language and its pre-modern literature excited Zhu, as the two subjects need one another. "Usually with language courses you have to teach what is right and what is wrong. You have to do it this way. It is a language." Learning a language requires a lot of memorization and repetition, with little room for one's subjective or imaginative opinion about the language. On the other hand, teaching a literature course requires a type of analytical and discussion-based methodology not foreign to PLU's Humanities programs. This is one reason why teaching a literature course at PLU is such an exciting opportunity for Professor Zhu. With Chinese literature, students have the chance to take their linguistic knowledge and use it to understand and think critically about the original Chinese literature alongside the English translation. His students then have the chance to take what he thinks of as the most important step: "forming their own opinions." 
Zhu has also been struck by the community of professors in the Humanities Division. "It is my sense that the professors genuinely care about you. As a new faculty member, I have received help with all of my questions from generous colleagues." Having this level of support available has made Professor Zhu's journey at PLU less challenging and has allowed him to better balance teaching, researching, and writing his dissertation.
Professor Zhu taught his first PLU class, Chinese 101, this past fall, and then taught Chinese 102 and Special Topics in Chinese Literature in the spring. By the time PLU closes out the 2019-2020 school year, Zhu will be wrapping up his dissertation. Though he is bound to become a doctor, his heart as a student of knowledge and truth will remain unchanged.