Learning to Pay Attention to the Environment and Religion with Professor Sarah Robinson-Bertoni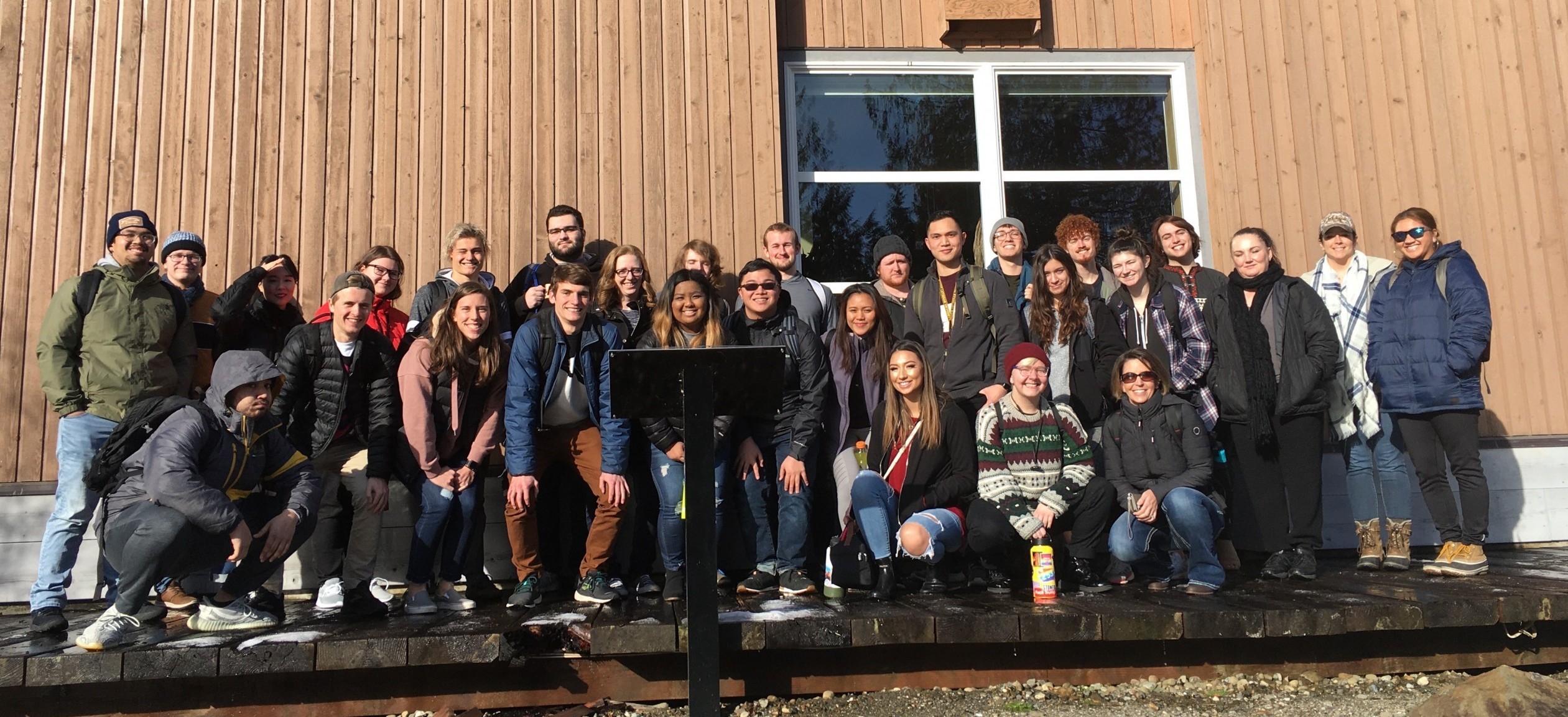 May 6, 2020
By Monique Otter-Johnson '21
Theatre Major
In the face of massive environmental change, many people may feel that there is nothing much that can be done. But environmental scholars like Dr. Sarah Robinson-Bertoni are striving to challenge people to take action and not lose hope.
Robinson-Bertoni is a visiting assistant professor here at PLU in the departments of Religion and Environmental Studies. She is originally from Oakland, California, and has had a passion for helping the environment from a young age. During her Senior year of high school, Robinson-Bertoni had the opportunity to take courses at the University of California, Berkeley, and she chose to first take an environmental studies class. From there, she went on to get her Bachelor of Arts degree at Berkeley in American Studies with a minor in Conservation and Resource Studies. Later, she received her Masters in History at the Graduate Theological Union, and then got her Ph.D. in Religion at Claremont Graduate University.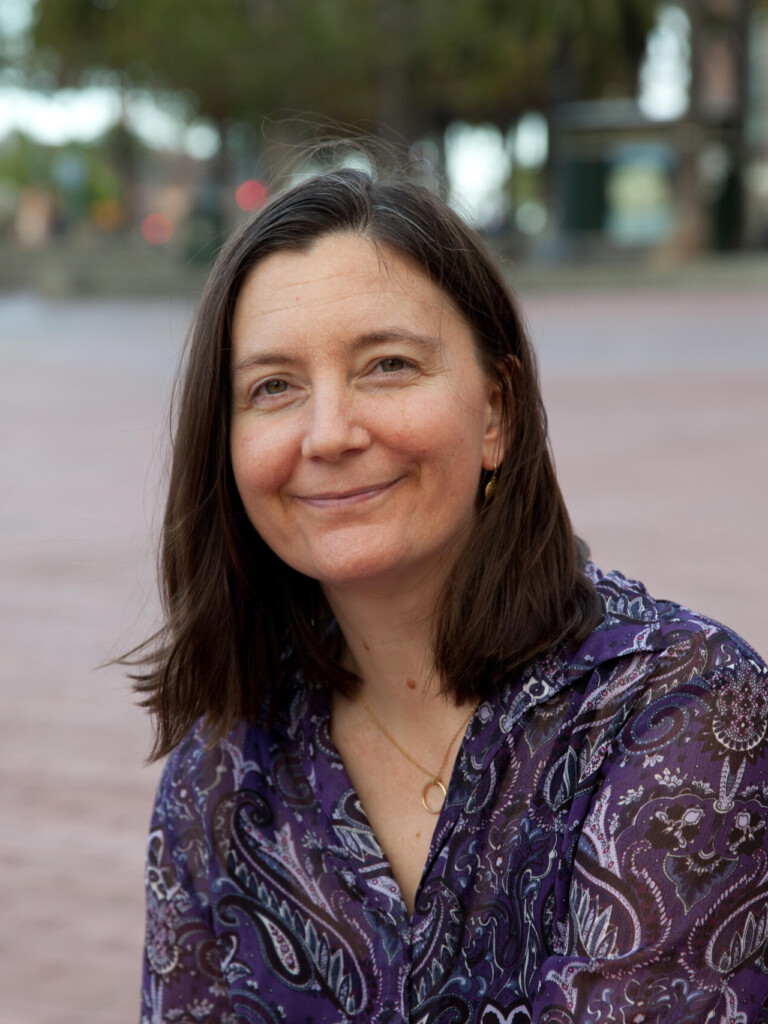 Many factors have influenced Robinson-Bertoni's career path. The first is her love for the environment. This love was strengthened through the conversations she had with her father, a poet. Robinson-Bertoni is also a poet herself, and she explained that a poet's attentiveness to detail, as well as the life and beauty that poets see in everything, has always been a part of her and how she views the environment. 
Robinson-Bertoni enjoys bringing a poet's eye to environmental studies because she believes that we can learn much more about the environment with multiple lenses and perspectives. She especially finds environmental studies within a religious context compelling because religion, like art, inspires change. Robinson-Bertoni says, "I am interested in the way that people are taking care of each other and the ways that people are creatively addressing social problems. Using poetry. Using theatre. Using singing. Using these things that bring out so much of a human experience that is bigger than just the empirical measurements. They're immeasurables." 
At the heart of this, for Robinson-Bertoni, is connection. Religion is all about connection. A connection with God, a connection with oneself, a connection with others, and, yes, even a connection with the environment.
In her studies of Muslim, Buddhist, and Christian faiths and cultures, Robinson-Bertoni has found that some people feel called by God or some other spiritual power to maintain the environment. She notes that this is happening all over the world in various religions. Robinson-Bertoni highlights this in her classes: "People in very different circumstances and in completely different places on the planet say, 'I feel called by this larger thing to be of service. To be part of something that is life giving for not just me, not just my family, but the whole of the living community in the area that I live.'" 
Robinson-Bertoni teaches her students to go beyond what they learn in the classroom. She says, "We can visit websites, but to actually go have my students practice pluralism and respectful engagement with others in the local community is a kind of conversational learning that can only happen outside of a classroom space." One such trip outside the classroom was to the Squaxin Island Museum, which is about a 50-minute drive west of PLU. Here students learned about how the Squaxin Island Tribal community interacts with nature. 
This outside-of-the-classroom learning doesn't always have to be grandiose. Robinson-Bertoni also took her students on a nature walk on PLU's campus during the Fall Semester to provide them with an opportunity to directly engage with their environment. This kind of community engagement can spark interesting conversation and learning. That is what Robinson-Bertoni wants to continue to explore in her classroom: how can we make connections by not only learning about the environment in the classroom, but also going into the world and surrounding ourselves in it?
Ultimately, Robinson-Bertoni is striving to change people's minds regarding the environment and how we engage with it in our daily lives: "There is an awe and wonder that people can tap into when they really pay attention to what's around them. It makes me wonder about the root of religion and religious experience in the first place. Just feeling connected. Religion is one of many activities that make people feel connected to each other and things that matter to them." 
HAIKU:
By: Dr. Sarah Robinson-Bertoni
3/16/2020
loving the stranger
I stay here at home
For now the birds own the sky