Sharing Passion for Scholarship: The Kelmer Roe Fellowships in the Humanities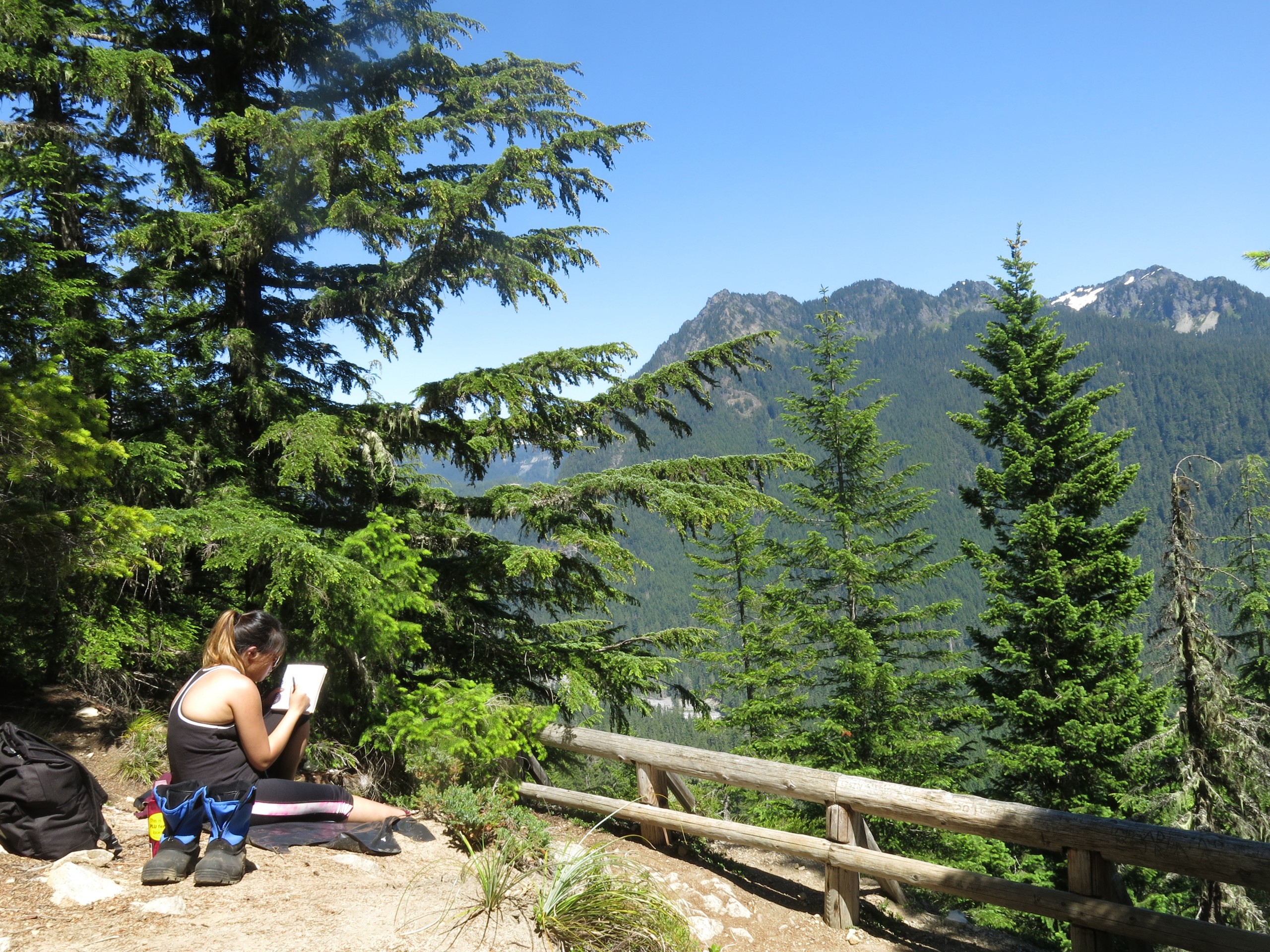 May 6, 2020
By Caitlin Klutz '22
English Major
Scholarships make a PLU education possible for many students, and every scholarship has a story.
One story begins with Kelmer Roe, an associate professor of Greek and Religion at PLU from 1947 to 1967. In 2004, his relatives Naomi and Don Nothstein and David Roe made a generous donation in honor of his life and work, which created an endowment to fund 2-3 student-faculty research projects each year. These projects further the education of current and future students, create new platforms for important topics, and discover new and powerful stories to share with the world.
Kevin O'Brien, Dean of Humanities, emphasized in an interview that the Kelmer Roe fellowships are different from traditional scholarships. Instead of just providing students with grants and money to cover tuition, Kelmer Roe fellowships support students who are already enrolled at PLU and have developed a partnership with a faculty mentor.
Dr. O'Brien says, "The Priority is collaborative work. This fellowship invites students to ask, 'now that you're here, what kind of research do you want to do?'" He adds:
"The thing I'm most proud of about this is that, for almost 20 years now, faculty and students have been sharing interests and inspiring one another to be more committed to academic projects. They get excited to work together and excited to share what they learned."
Some projects lead to journal publications, some to books or presentations, others become new courses here and abroad. In 2015-16, English Professor Wendy Call collaborated with Hillary Vo, a writing major, to study the ways places can influence writing and writers. Using Kelmer Roe funds, they spent much of the summer traveling to places like Mt. Rainier and writing about their experiences. This led Professor Call to begin developing a book on the subject, which she continued to work on with a 2019-2020 Kelmer Roe fellowship with writing major Mathilde Magga.
In 2017-18, one collaboration was between Riley Dolan and Professor Carmiña Palerm of the Hispanic Studies Program. Riley conducted a study of the Guatemalan Genocide in the early 1980's. While studying the subject in class, he hadn't found scholarly sources about the monuments for Guatemala, nor articles about dealing with the memory and aftermath. Kelmer Roe funding allowed him to do more research with Dr. Palerm. Riley then visited Guatemala to observe the monuments and the communities around them, and created a digital map to identify the sites for the public in Guatemala and others around the world.
Kelmer Roe fellowships are driven by passion for humanity. "Our work is trying to figure out what helps people wake up to being human, learn to be humane, understand others, and value our differences," O'Brien says. Research in these topics not only advances student and faculty academics, but also brings communities closer together. 
Over the years, Kelmer Roe fellowships have helped students and faculty to pursue their burning questions and bring thoughtful projects to life. Dr. O'Brien concludes: "My highest priority is to keep supporting the great work that people are already doing. To keep funding the ideas that people are passionate about."