Why The Digital Humanities Lab Impacts Us
May 6, 2020
By Yisel Morales '22
English Major
"Inquiry. Collaboration. Development. Those are the three words we choose to define the work we do at the lab." - Dr. Adela Ramos
The Digital Humanities Lab, or DHLab, is a creative space at Pacific Lutheran University that offers support to faculty and students seeking a technological approach to humanistic projects. Opened in 2018, the lab offers technological expertise in mapping, podcasting, websites, and many other digital tools. The lab is currently directed by professors, Dr. Adela Ramos and Dr. Scott Rogers.
Dr. Ramos and Dr. Rogers were the first PLU professors to formally be engaged in the digital humanities field. Together, they attended a yearly Digital Humanities institute in Victoria, BC twice. In 2017, they were approached by Associate Provost Jan Lewis and Prof. Tamara Williams who invited them to participate in a grant to support Digital Humanities at PLU.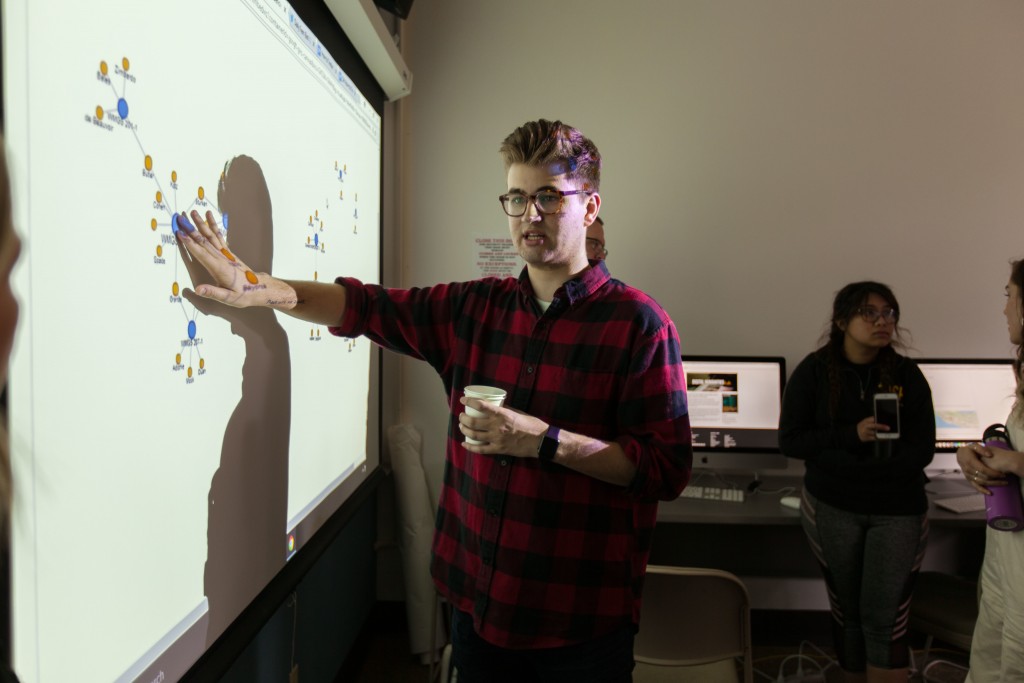 Dr. Ramos explains, "We were really excited when we were told that there was a grant that we could apply for, and so we did. What was really great was that the grant was supporting the Digital Humanities but it did not want it to become a minor or major. They have a good reason for that. They say that when it becomes a minor or major, what ends up happening is that just a few people end up working in it instead of it being a common good. Which is what it should be."
The grant led to a lab which was fully launched in the spring of 2018. Its goal is to educate and support colleagues and students in the digital humanities. With training, faculty can incorporate technological tools into their curriculum to enhance student learning.
In the fall of 2018, the Lab Directors began to reach out to the campus community by organizing workshops. Event after event, the DHLab gained traction. By the fall of 2019, the DHLab had seven new digital projects under development in different courses, many of which are still ongoing.
When asked for three words to describe the DHLab, Dr. Ramos chose Inquiry, Collaboration, and Development. She explained that all work made in the lab starts with inquiry. Students and faculty have question(s) they want to pursue and the DHLab is eager to help. 
Collaboration, Dr. Ramos explains, is the nature of the digital humanities. Everyone working in the Digital Humanities is an expert in certain areas. As such, it is necessary for different people to be working together: "Dr. Rogers or I have the technical expertise and the faculty member or the student that comes to ask for help has historical or theoretical expertise. Therefore, it is always about collaboration."
In terms of development, the DHLab transforms projects envisioned by students or faculty that may seem out of reach at a first glance, turning them into practical and attainable plans. 
With these three unique values in mind, the DHLab is building a community at PLU one project at a time. Faculty and students come together to produce projects around intellectually significant questions, including the three featured on this page. 
The DHLab directors are also very happy with how much podcasting is being done at PLU. They believe this has given students an experience to a whole other level of collaboration and commitment. Creating podcasts challenges a student's comfort level with technology as they study what it means to explore the humanities in a digital context.  
Dr. Ramos hopes more Humanities professors will consider incorporating technology into their classrooms and their research. She believes that new methods and concepts can be created by exploring the different dimensions of digital technology. These projects can help students and professors to think outside of traditional questions.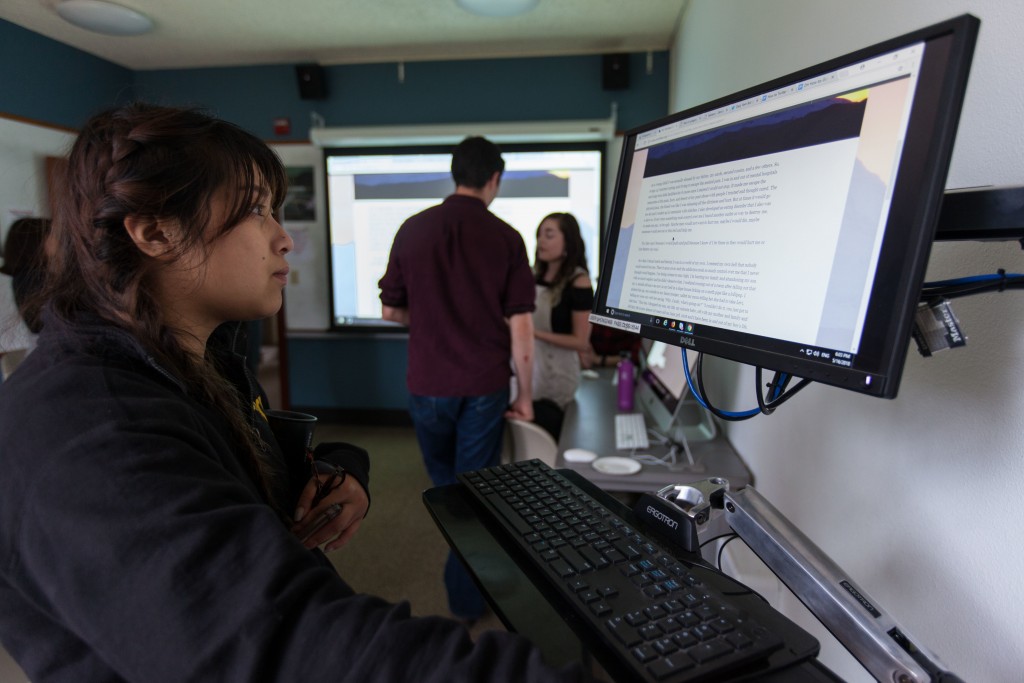 "When something as powerful as technology is shaping the way you live, the choices you make, the way you self-define yourself. Like the selfie being such an important way in which we now introduce ourselves to the world." She chuckled. "We have to think about it deeply and think about what aspects of it are valuable and make a better world or create a common good that everybody can participate in."
"We have to understand that technology does have a really important way of helping us do what we do well even better, or in ways that involve more people and I think especially given that our students are immersed in technology. It would be foolish not to demonstrate interest at the very least in understanding their world."